Done-For-You Keeping Fear Out of Fireworks Season
We're taking the done-for-you content to the next level with even more graphics!
Use our social posts as-is or CUSTOMIZE them in Canva.

Each of the Canva templates below include images that are tailored to your brand personality type!


To grab images directly from this page - Right click (PC) or Command Click (Mac) each image to save to your computer or use the buttons below to edit on Canva.


POST #1TAKE THIS TEXT:
As summer firework season approaches make sure your dog's collar ID and microchip registration are up to date. [ADD ONE SENTENCE ABOUT WHERE YOU LOOK FOR YOUR LOCAL FIREWORKS SHOW DATES – FACEBOOK COMMUNITY PAGE, LOCAL FREE ADS NEWSPAPER, ETC.]

TAKE THESE GRAPHICS: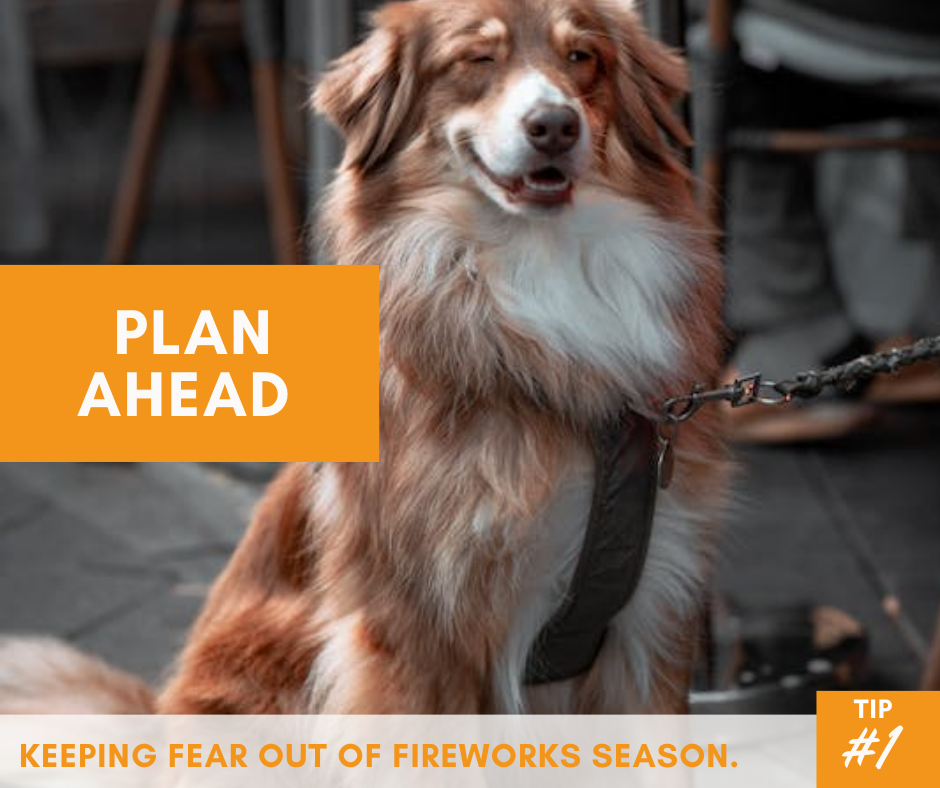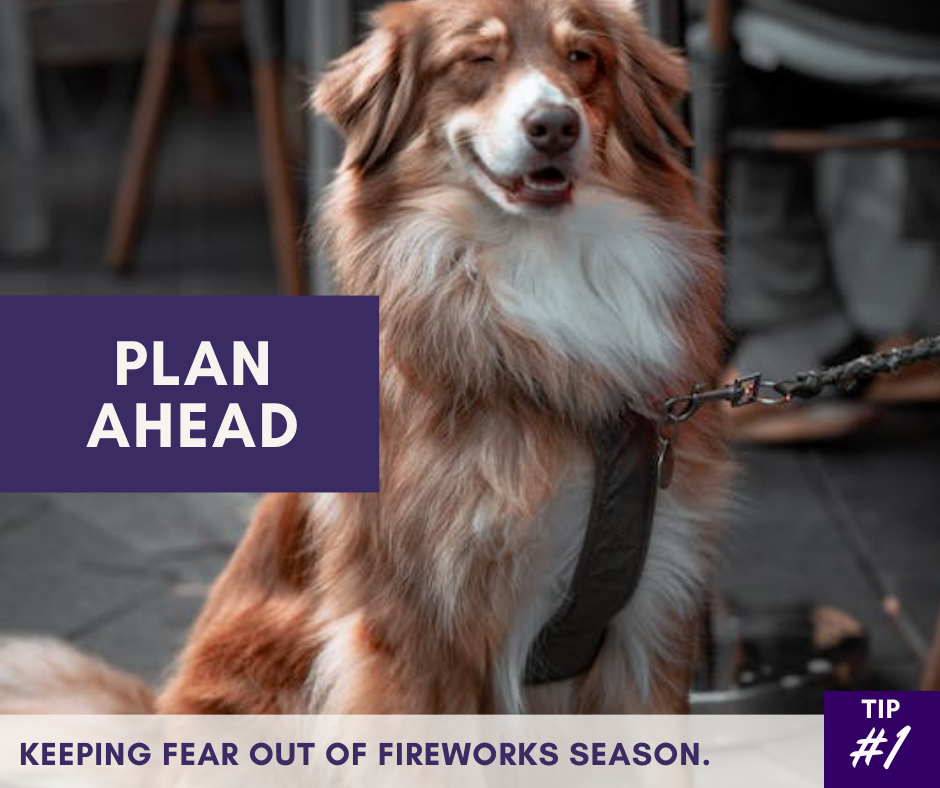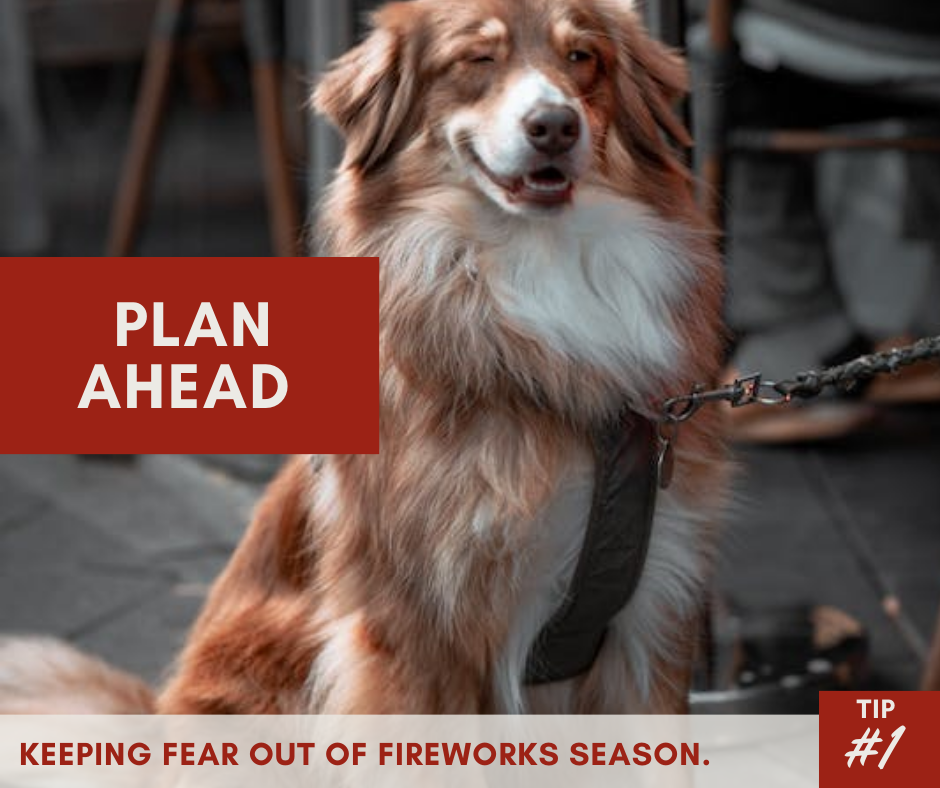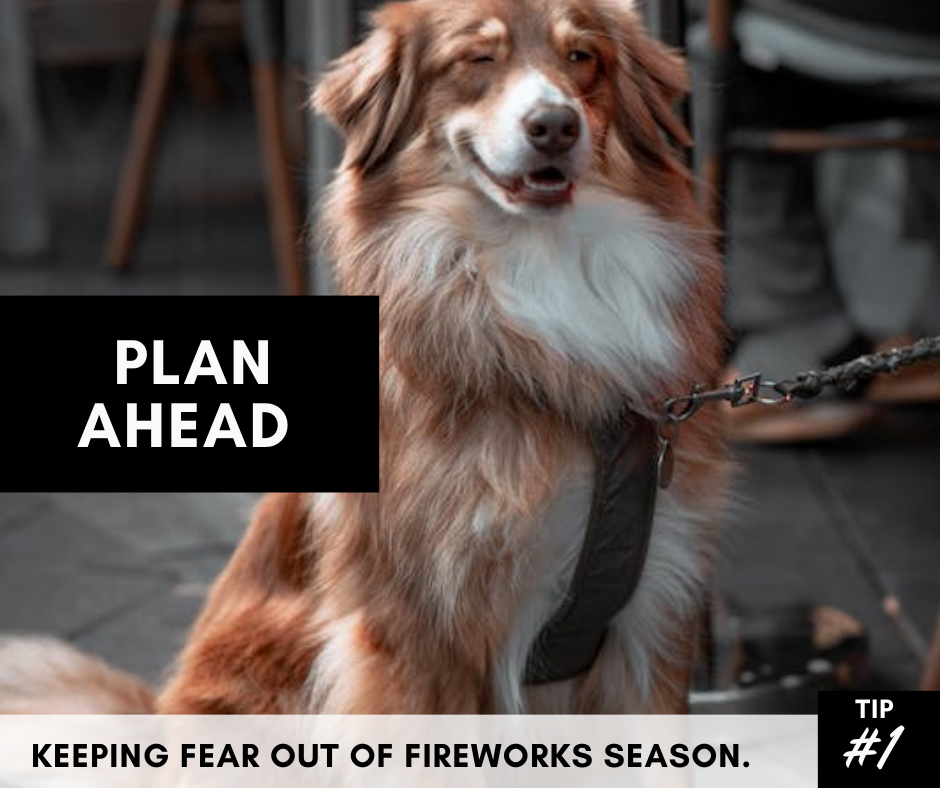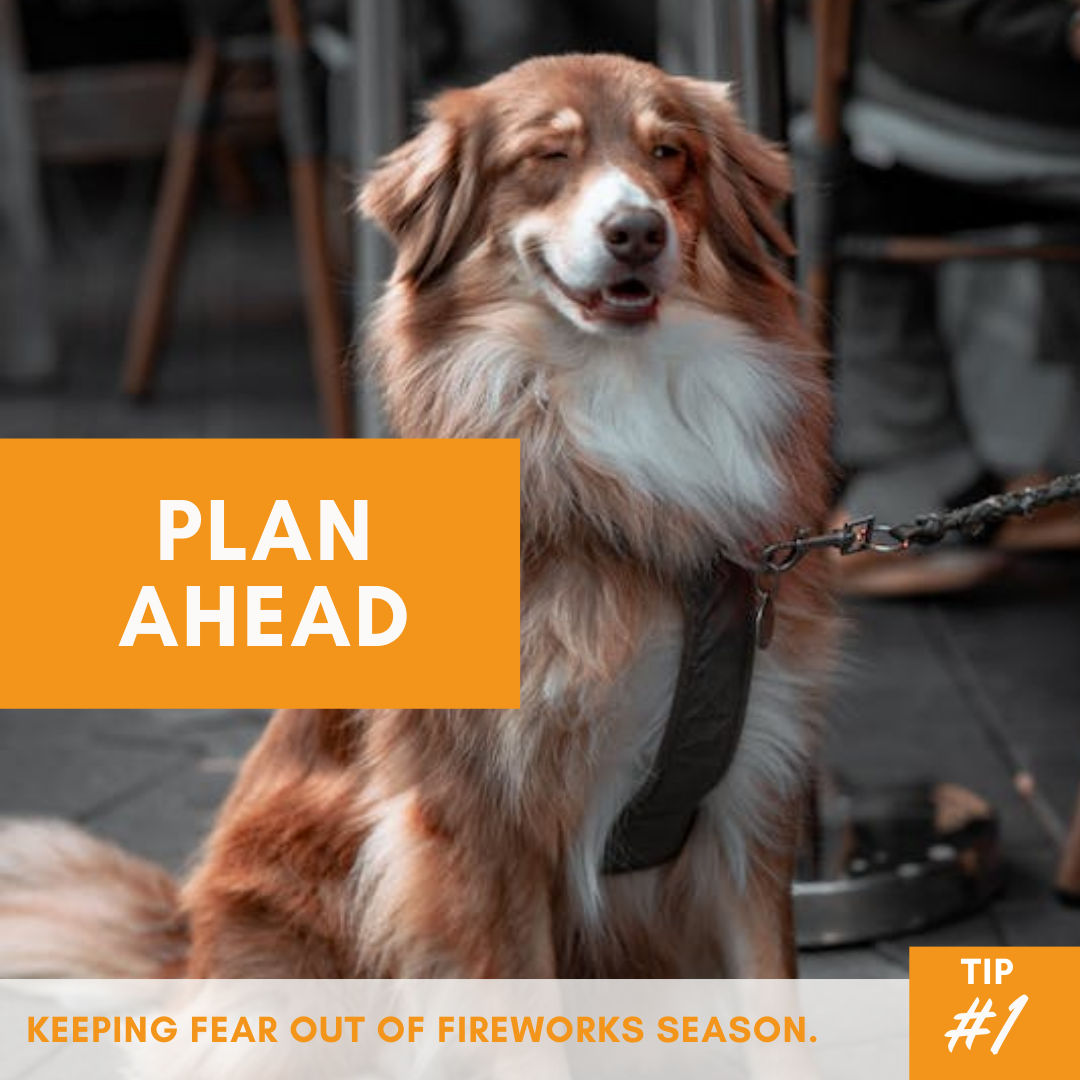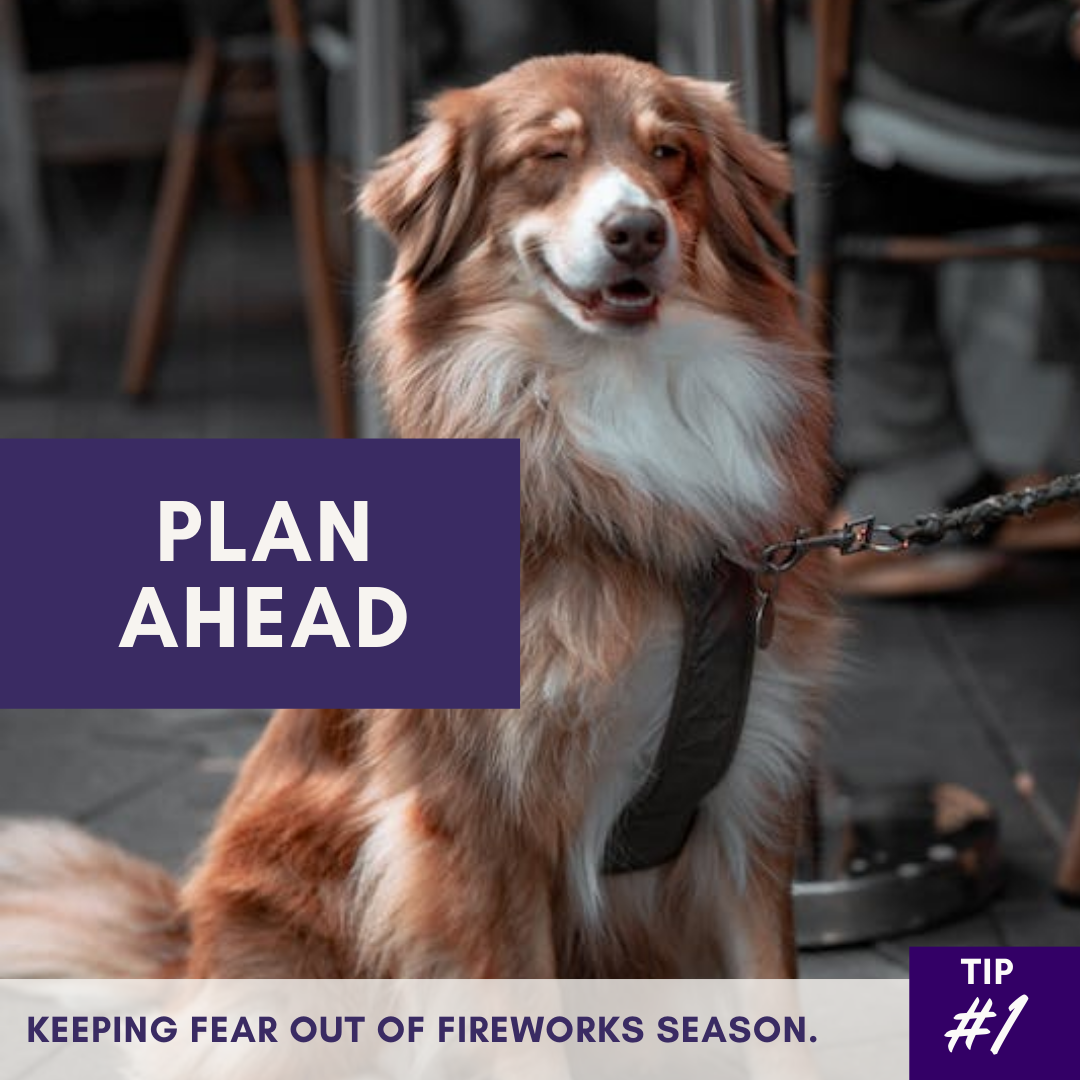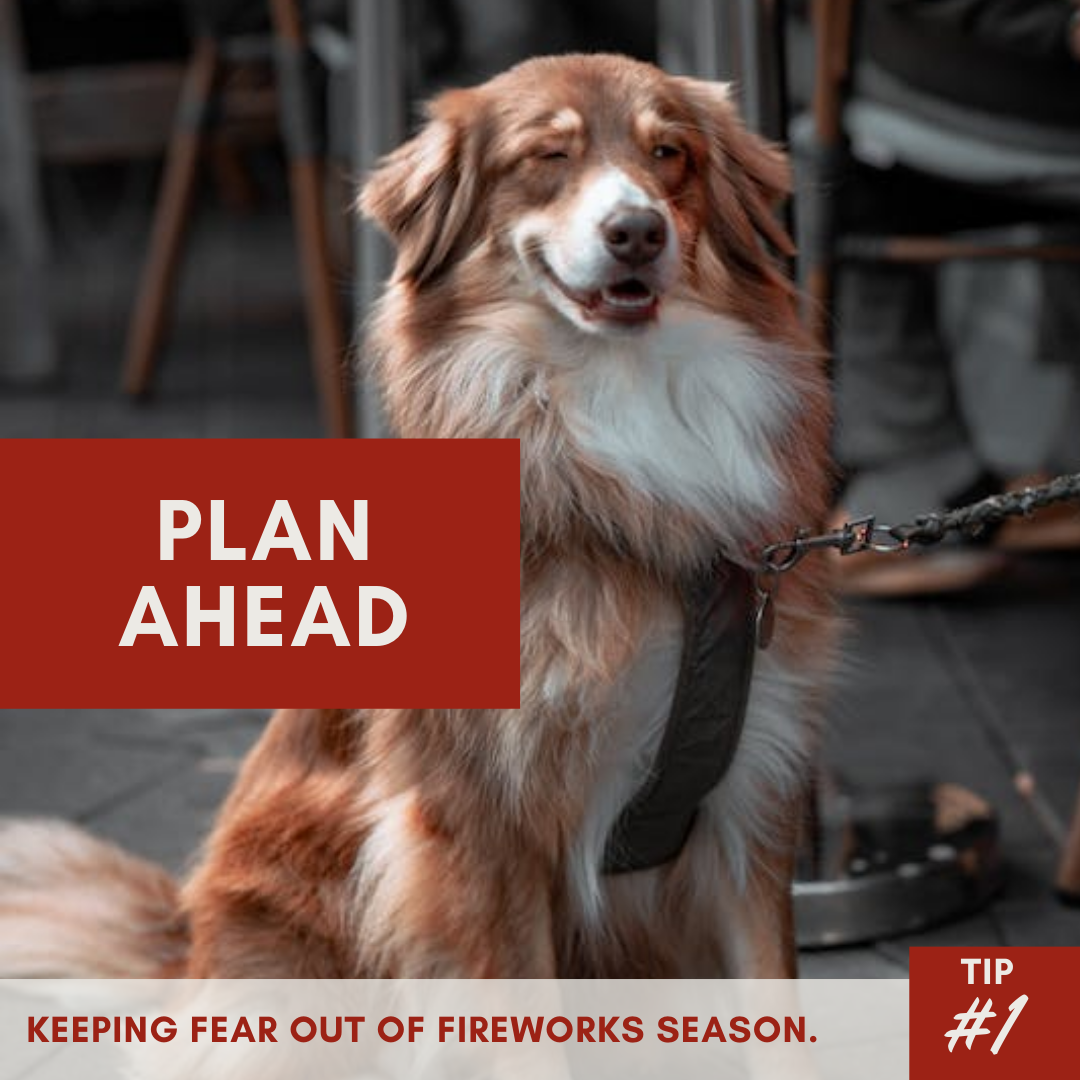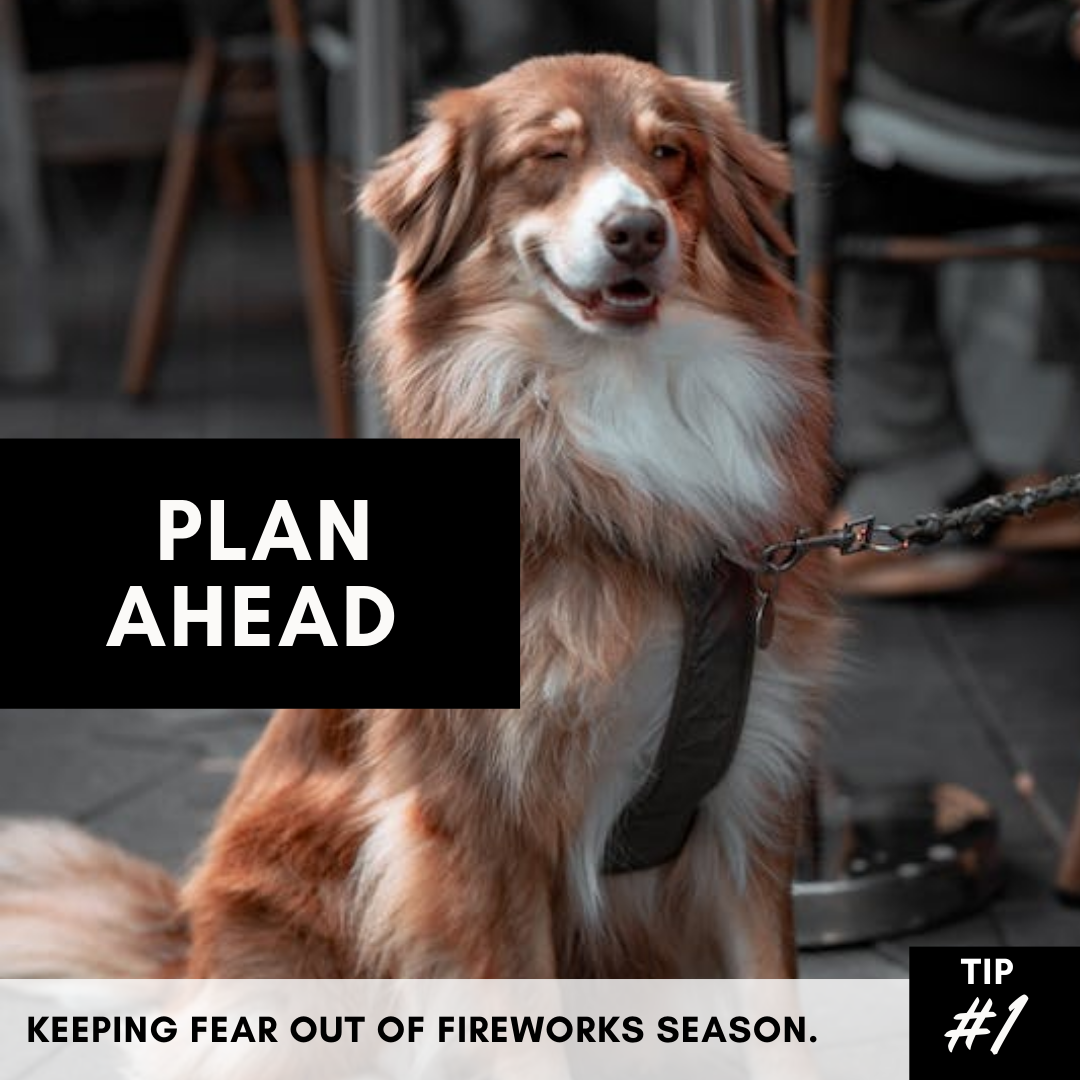 POST #2

TAKE THIS TEXT:
When you know a firework display is scheduled nearby, or you see your neighbors setting up for a display, consider asking a friend if you can bring your dog over for an evening chat or movie – unless your dog finds trips even more stressful. [IF YOU VISIT A FRIEND OR KNOW OF A QUIET SPOT TO SPEND FIREWORKS NIGHT, SHARE HERE IN ONE SENTENCE].


If you dog prefers to stay home, set up a quiet safe space in your home where your dog is comfortable and the sound of fireworks is muffled, like a finished basement or an internal room like a walk-in closet. [ADD ONE SENTENCE ABOUT THE QUIETEST SPOT IN YOUR HOME] Spend time with your dog there, with toys and treats, well before fireworks season begins. I like to [SHARE YOUR FAVORITE TREATS FOR YOUR DOG, OR THAT YOU LIKE TO SHARE AS OPTIONS FOR YOUR CLIENTS, LIKE A STUFFED KONG TOY, ETC.]

TAKE THESE GRAPHICS: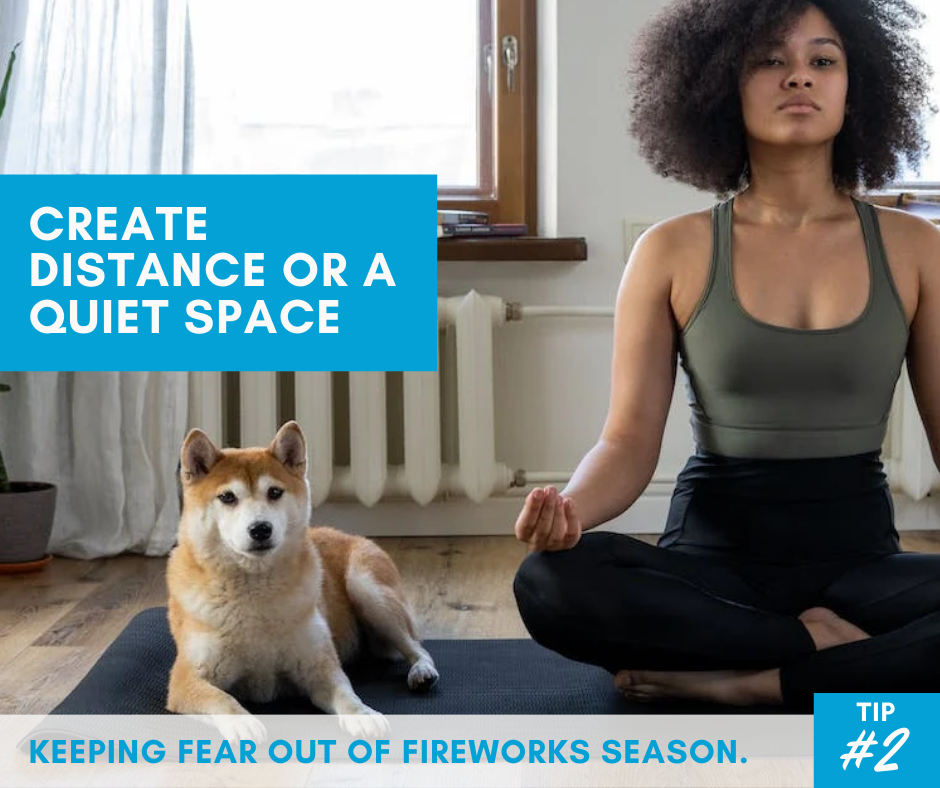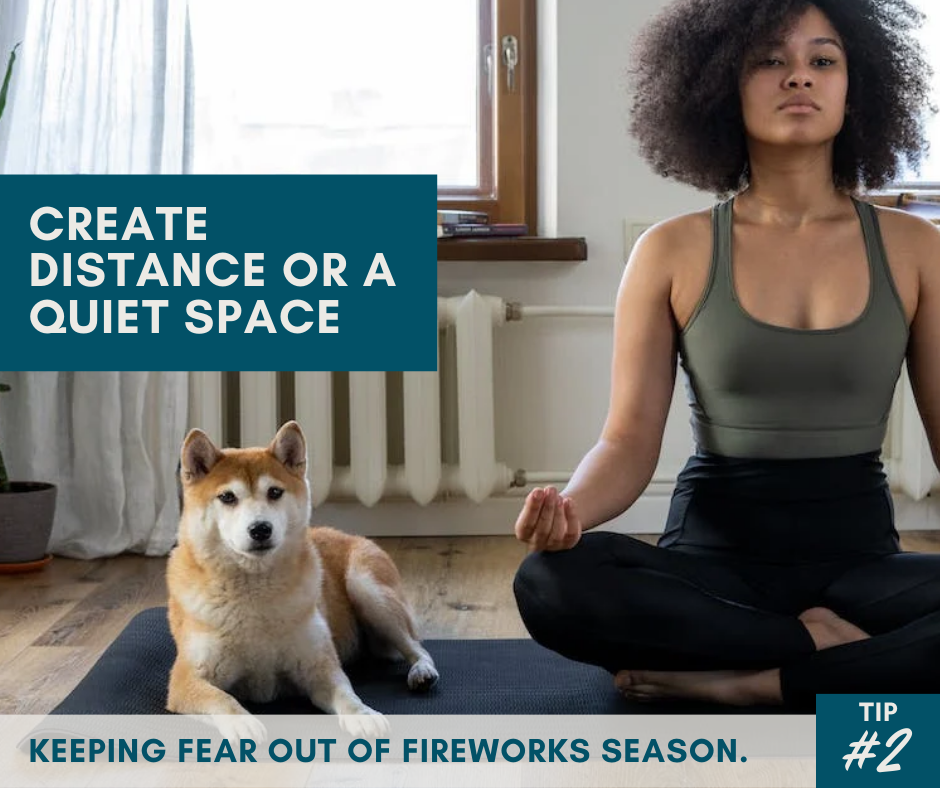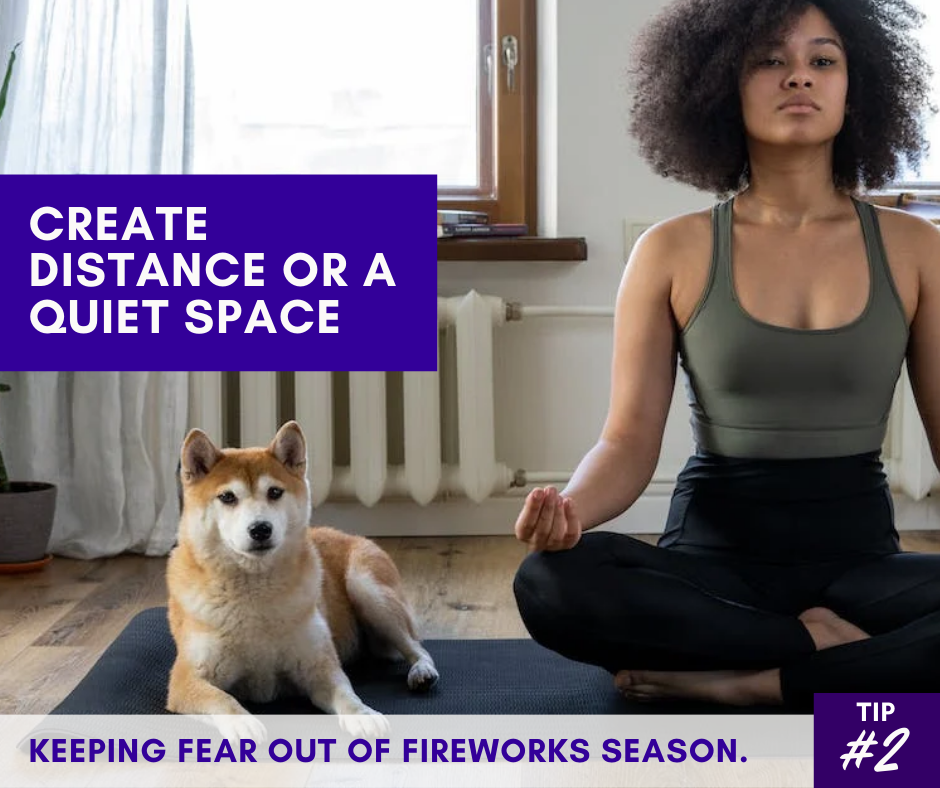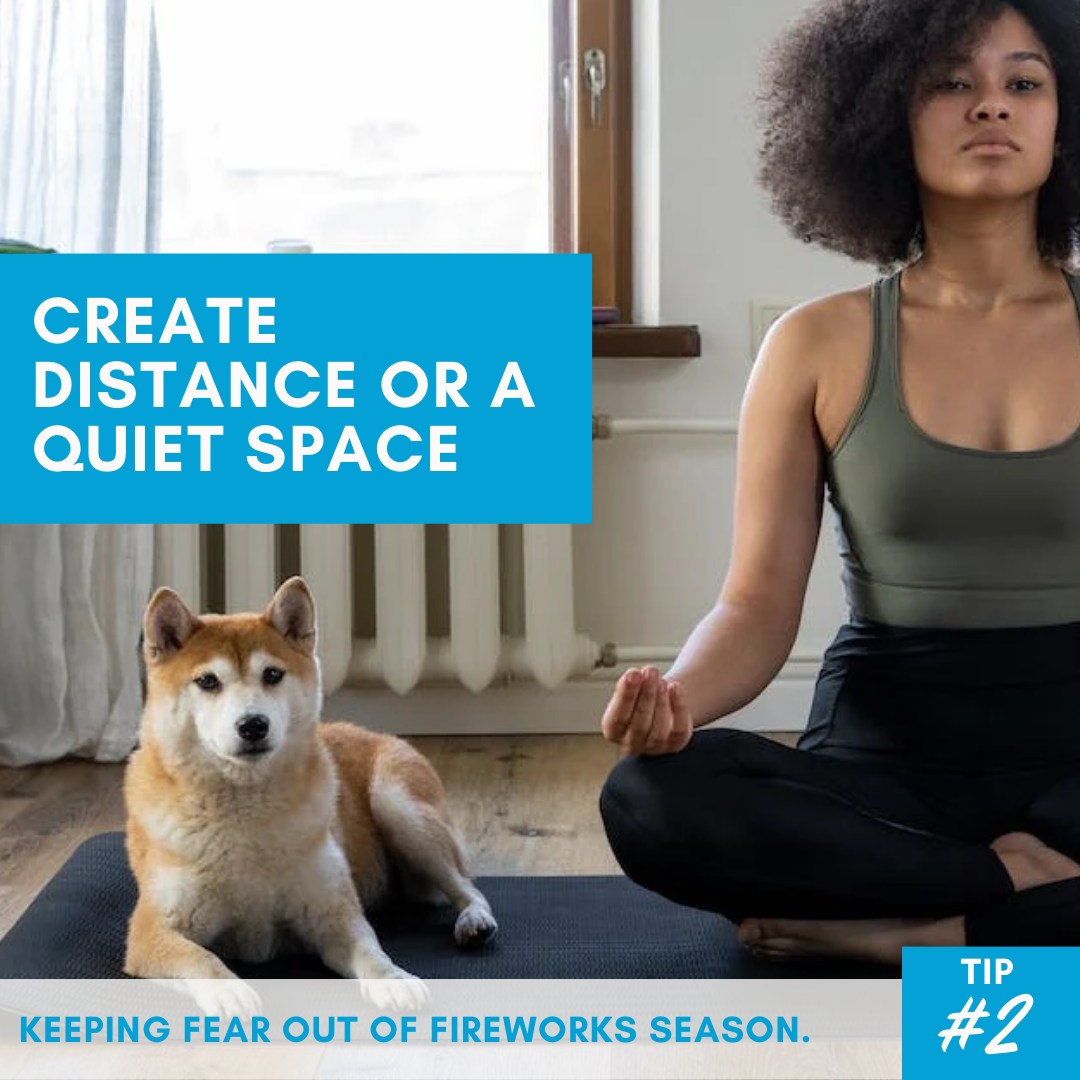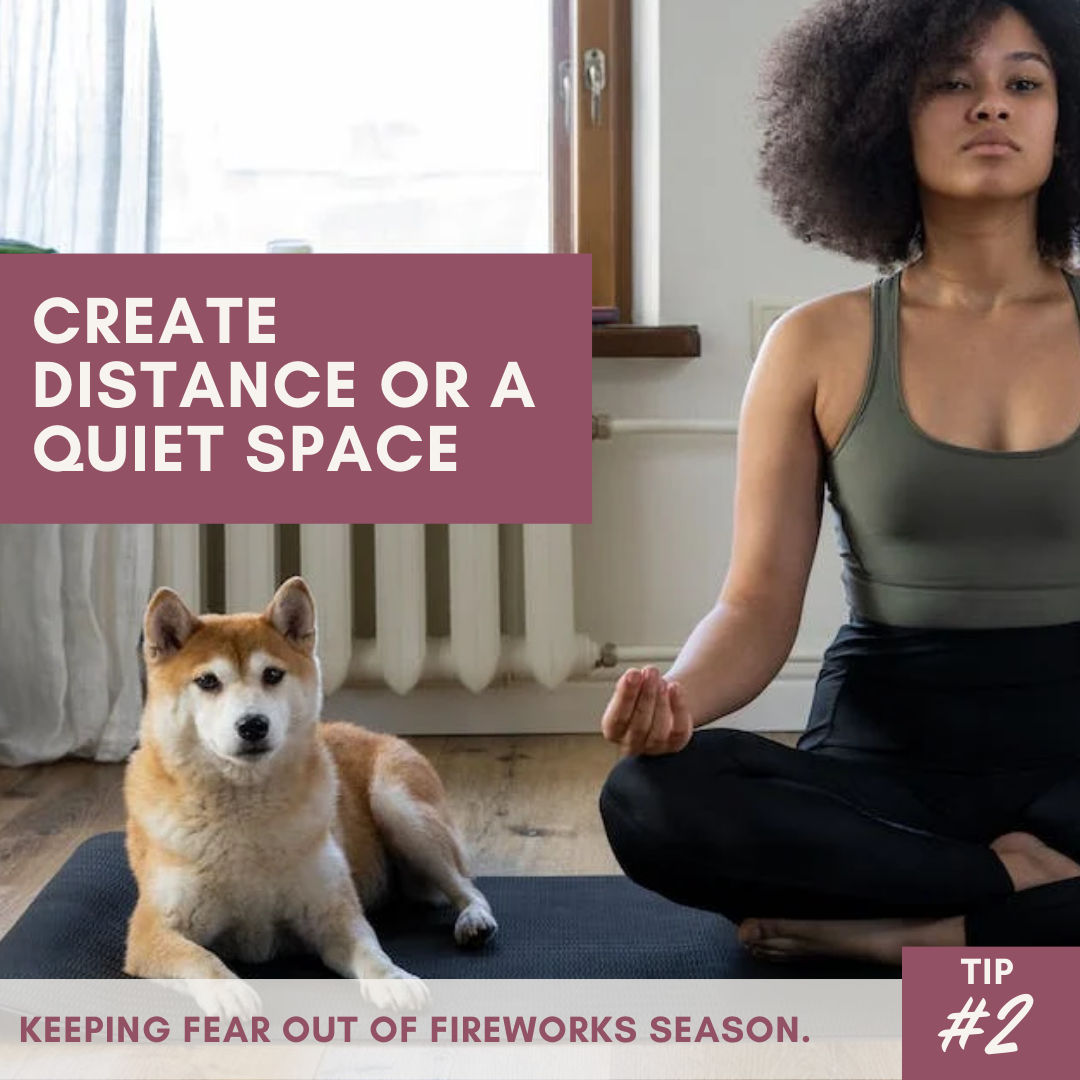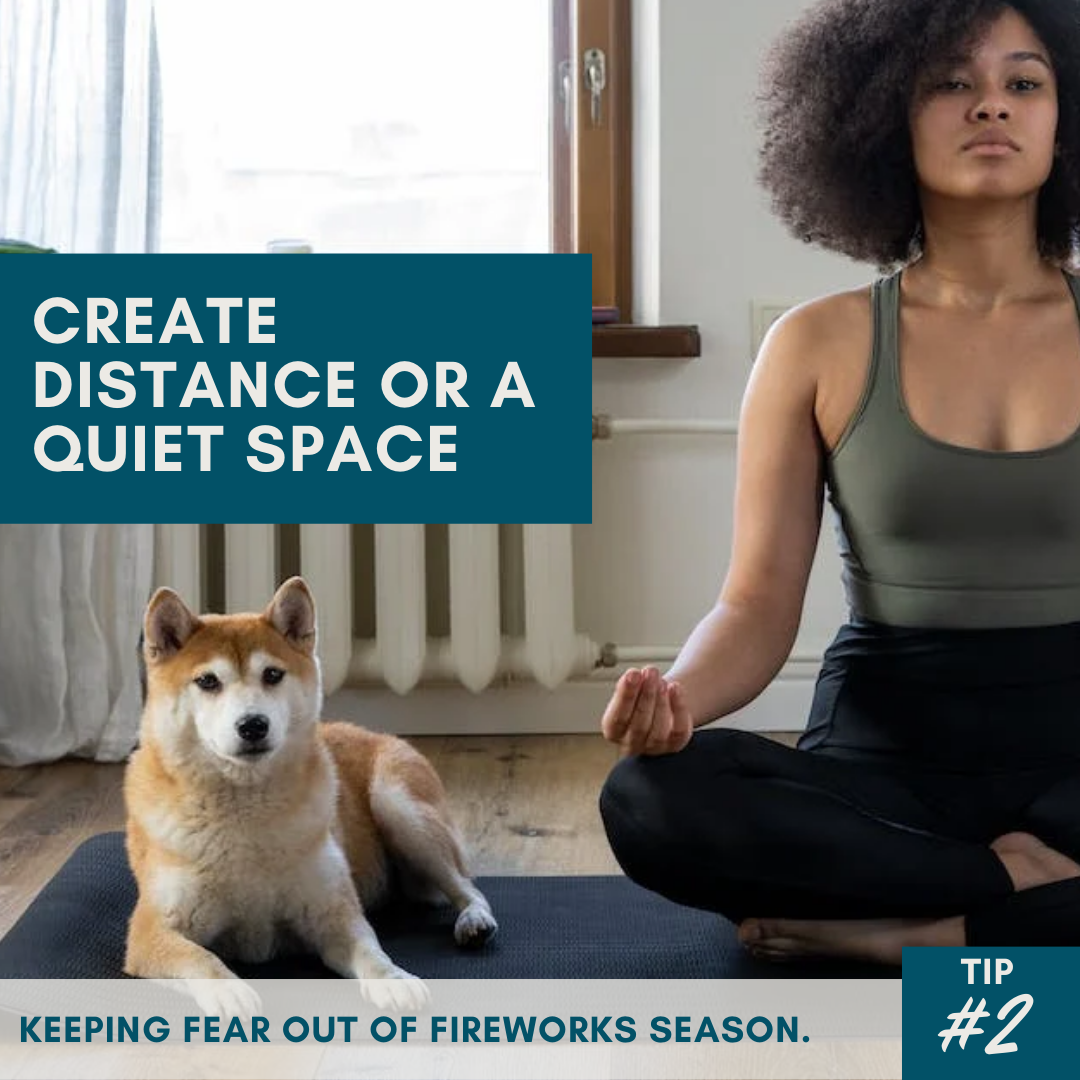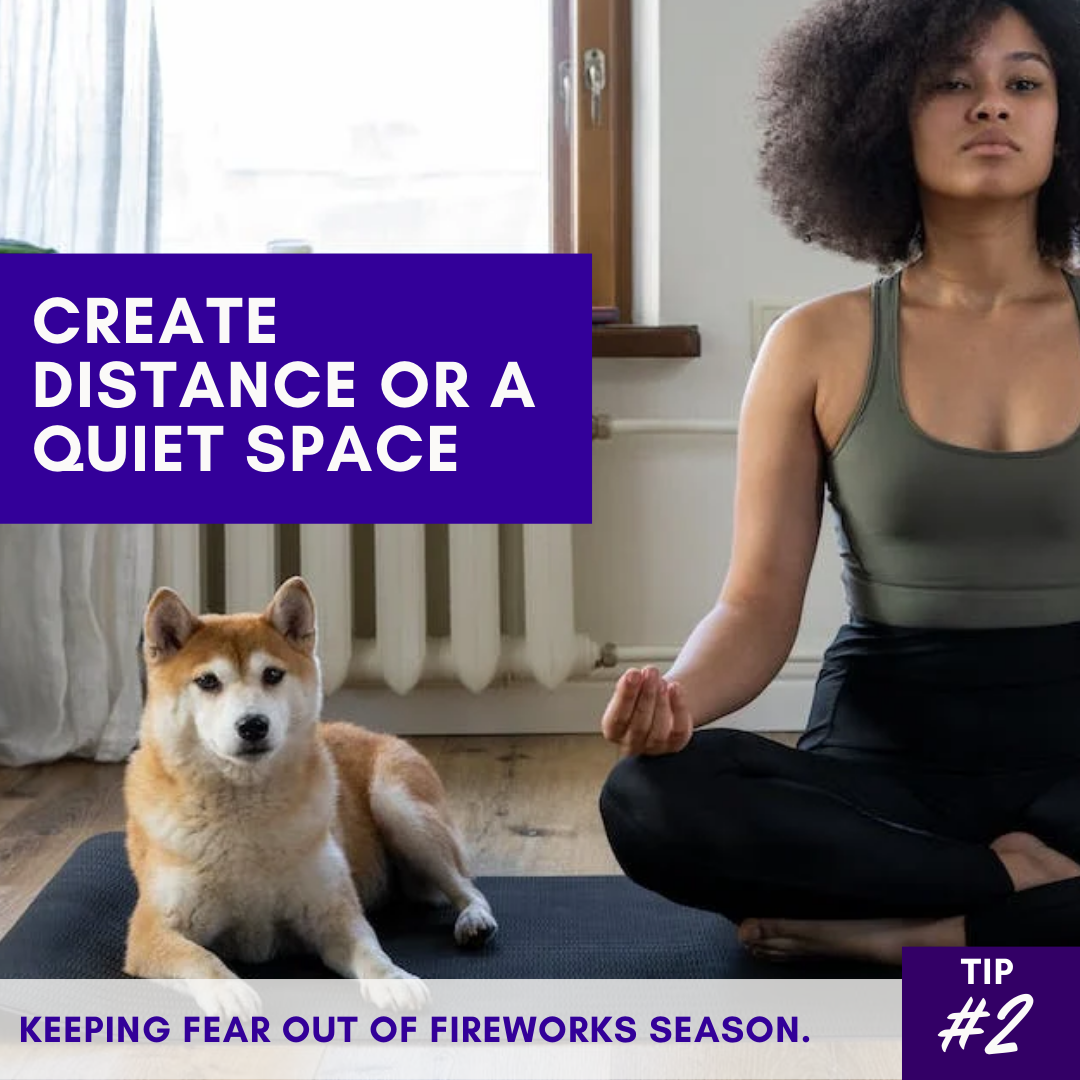 POST #3
TAKE THIS TEXT:
Did you know you can help desensitize your dog by playing a recording of fireworks? Start at a very low level for short periods, multiple times a day, and rewarding calm behavior with treats. If your dog is extremely fearful of noises, before taking this step, think about consulting an experienced dog behaviorist for expert guidance. [ADD: "I have suggestions for you at the end of this article" IF YOU PLAN TO PROVIDE SUGGESTIONS OR RESOURCES]


You can also try turning on the TV, music, or white noise like a fan, to provide a familiar, alternate sound to block-out the noise of fireworks on the night-of. Make sure whatever you use is already familiar to your dog – even fans can be anxiety-causing if they are fired up without warning. [SHARE YOUR FAVORITE MUSIC TO PLAY, OR THE WHITE NOISE YOU LIKE TO USE TO DISTRACT YOU OR YOUR DOG FROM UNWELCOME OUTSIDE NOISES. OR IF YOU HAVE OTHER SUGGESTIONS FOR DISTRACTING SOUND, INCLUDE THEM HERE IN A SENTENCE]
TAKE THESE GRAPHICS: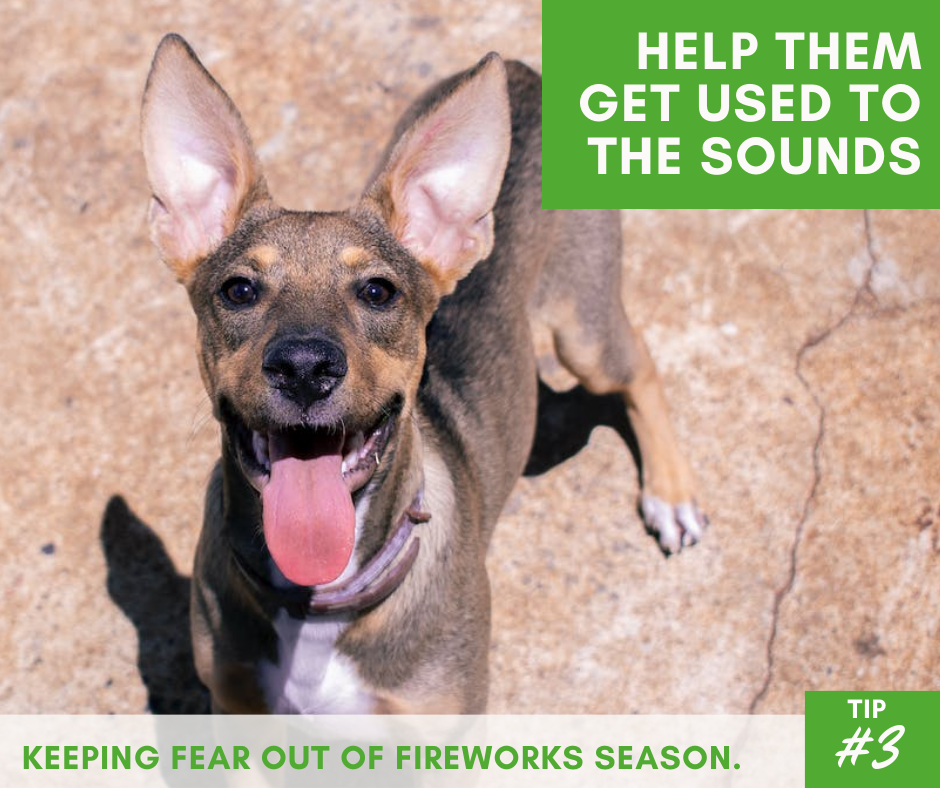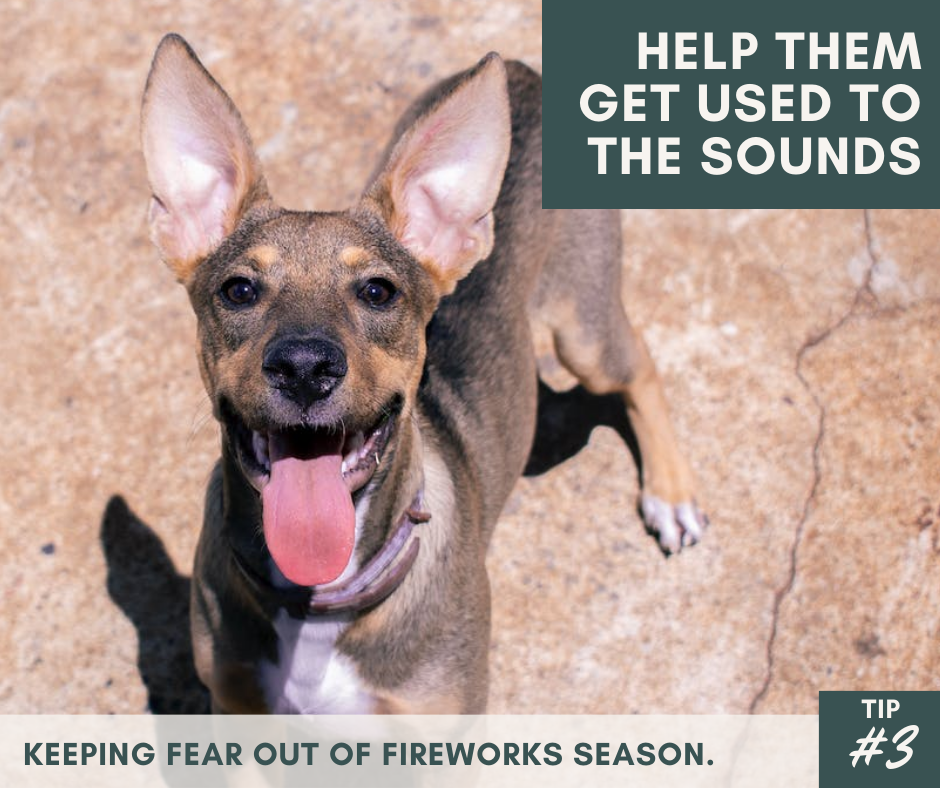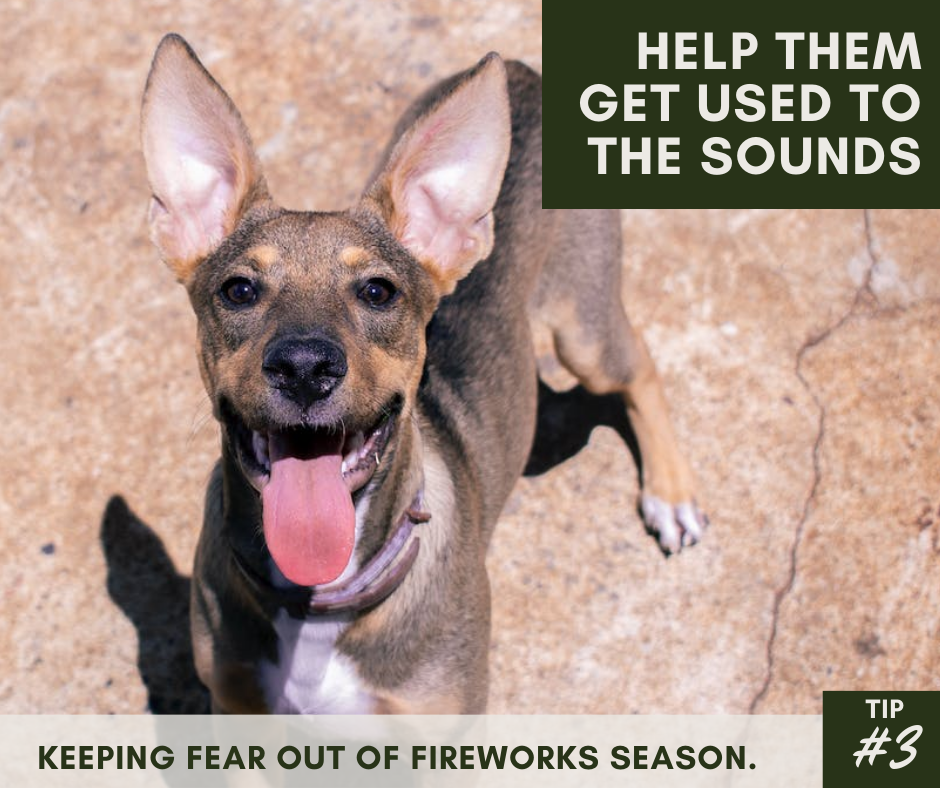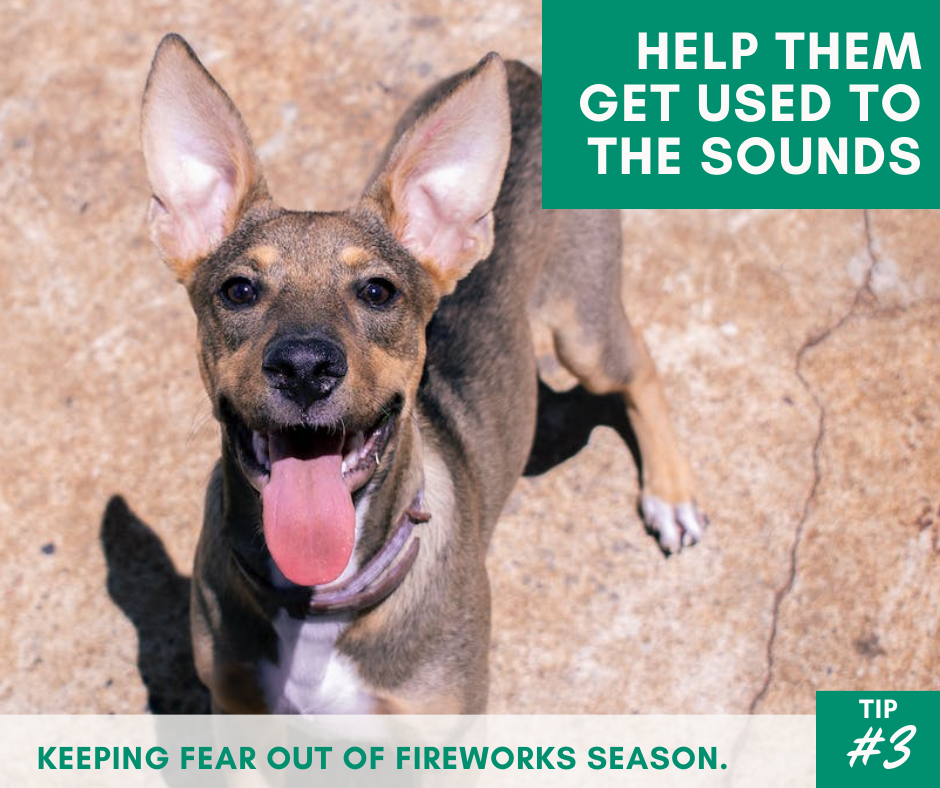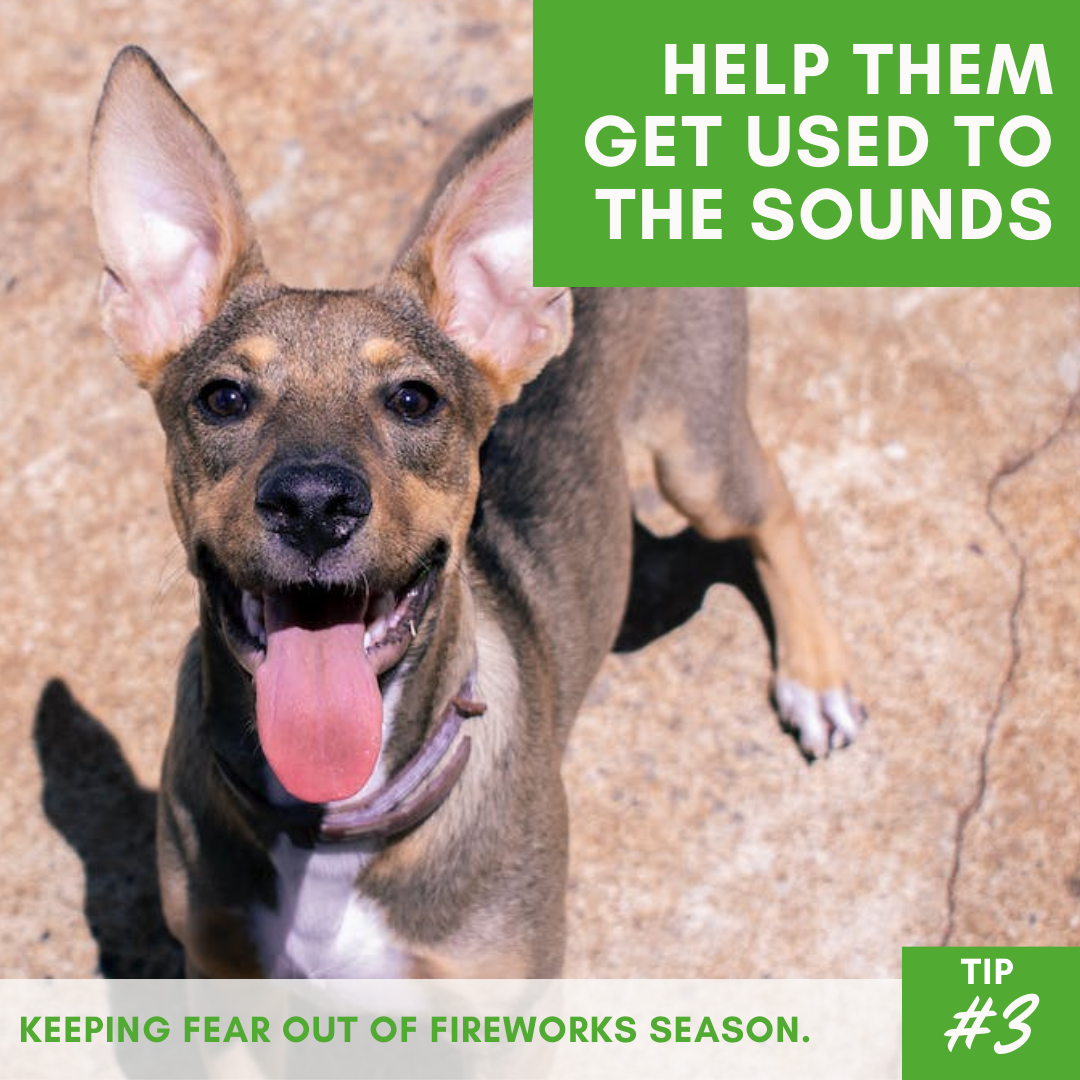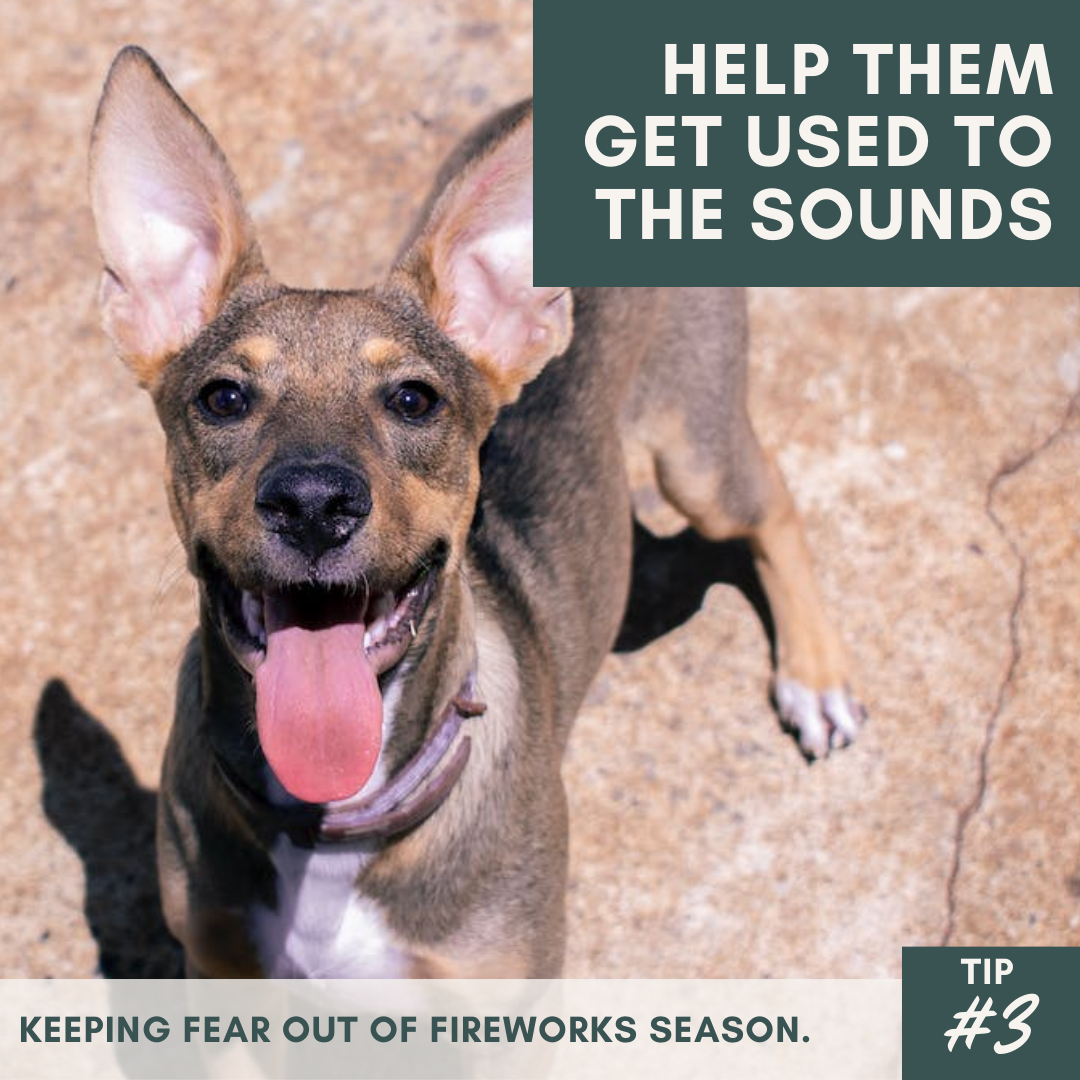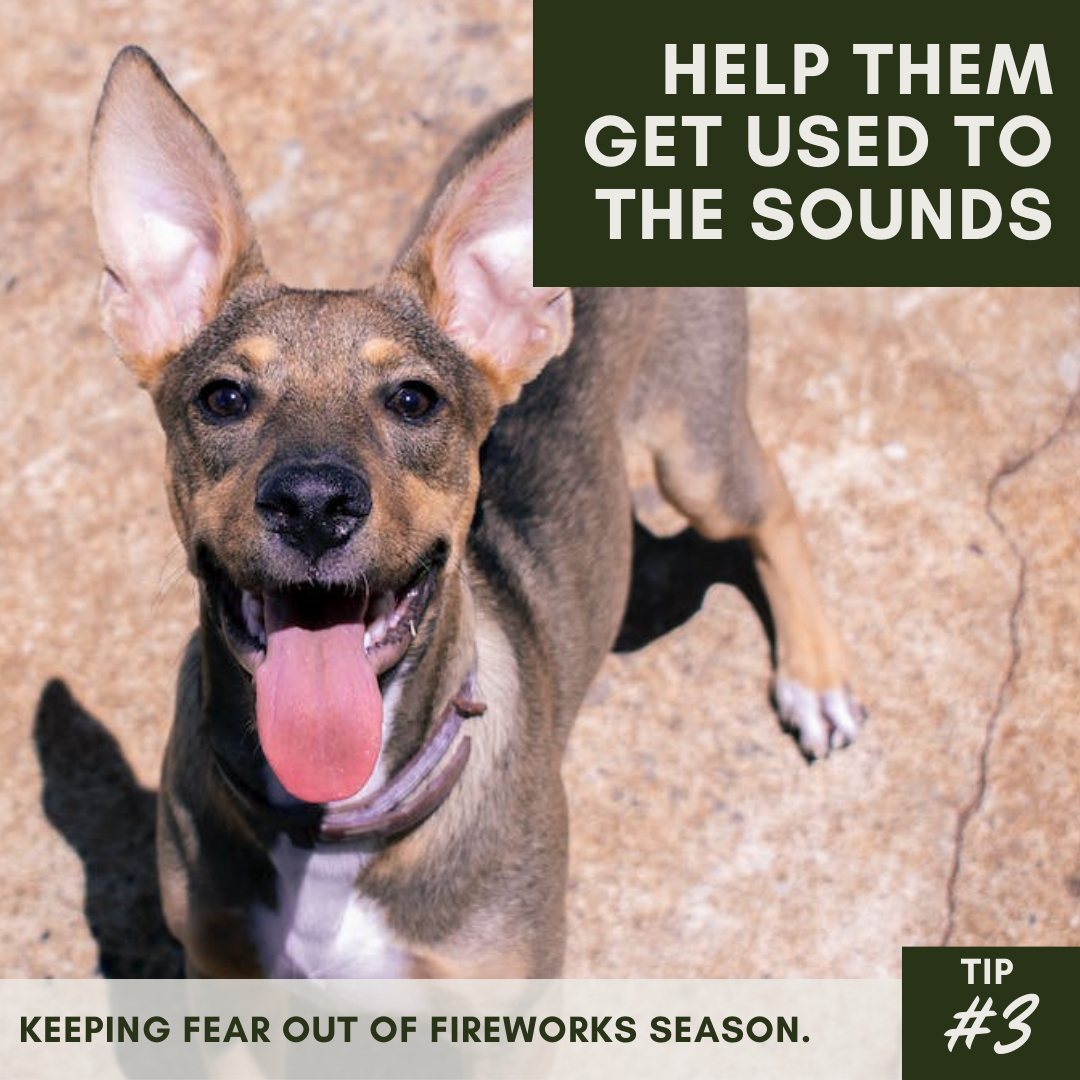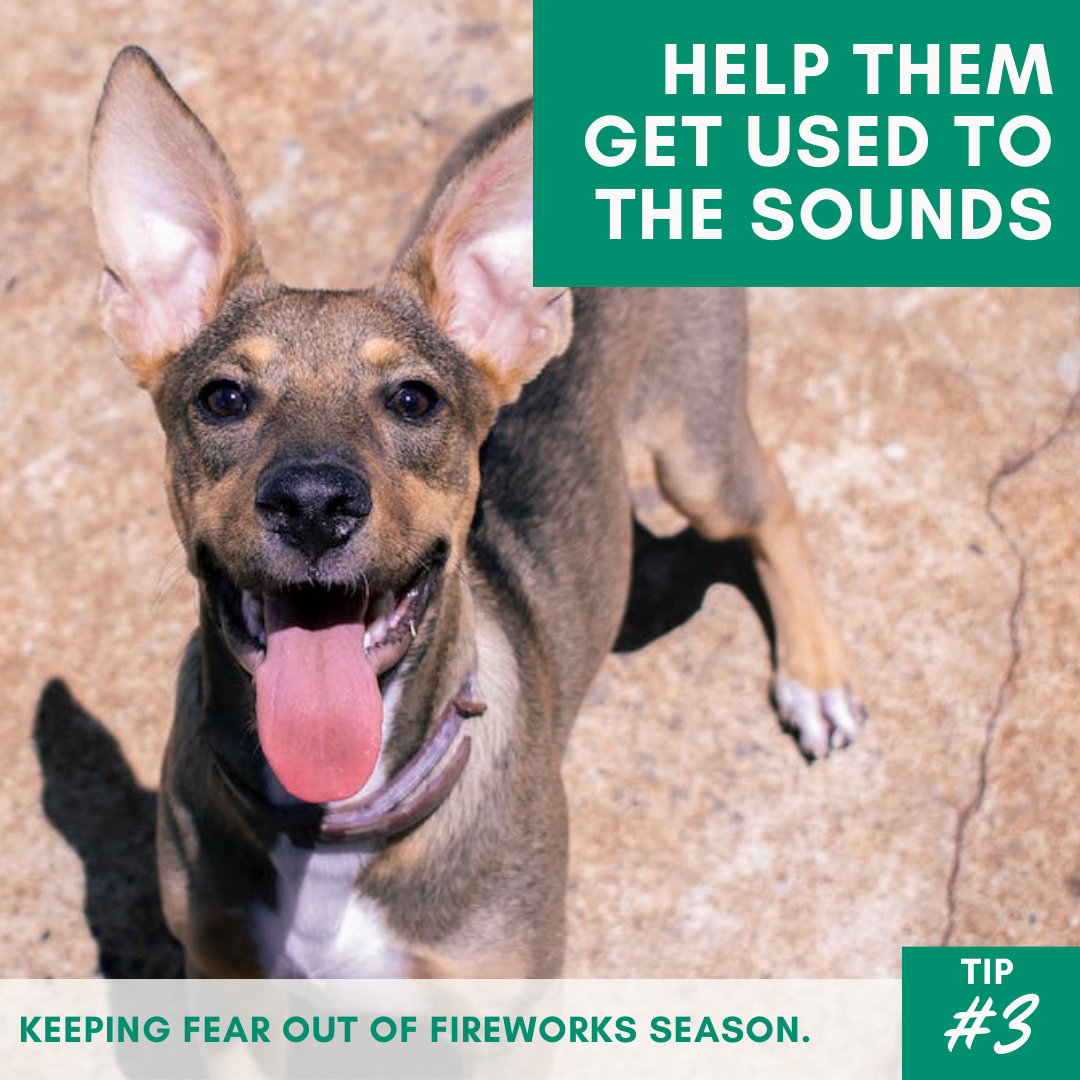 POST #4


TAKE THIS TEXT:
Worried about fireworks freaking your dog out? A happily tired dog is a more relaxed dog. Exercise your pup with fun play or a long walk so they are ready to nap when night falls. Make sure their collar or harness is slip-proof, because some people celebrate with firecrackers and other noisemakers before darkness falls.


TAKE THESE GRAPHICS: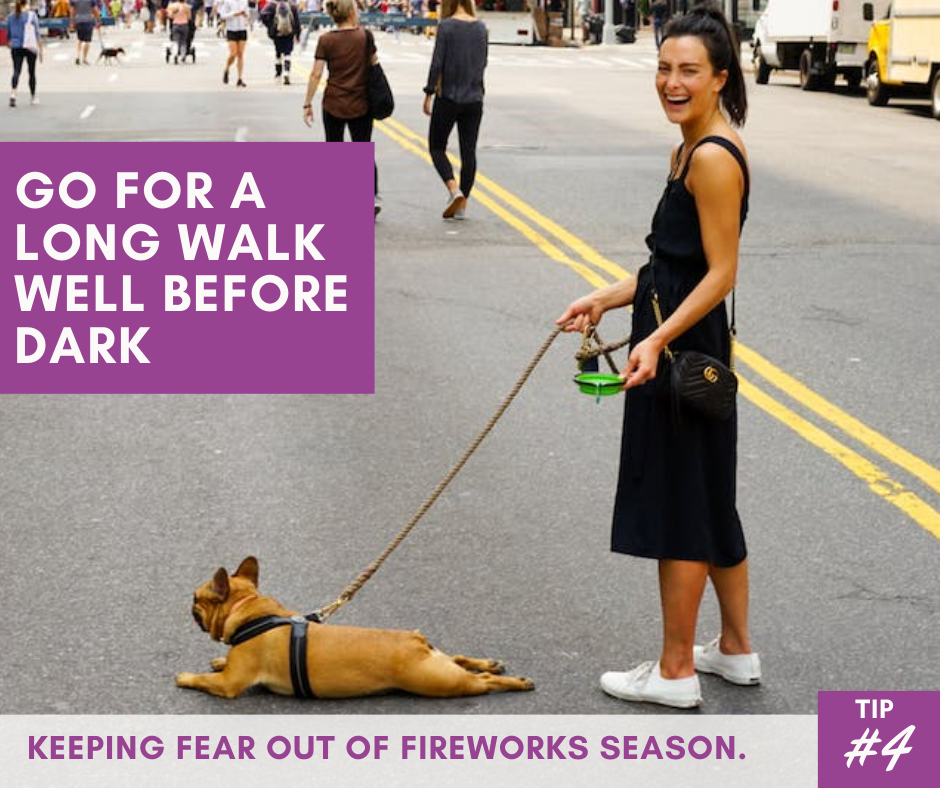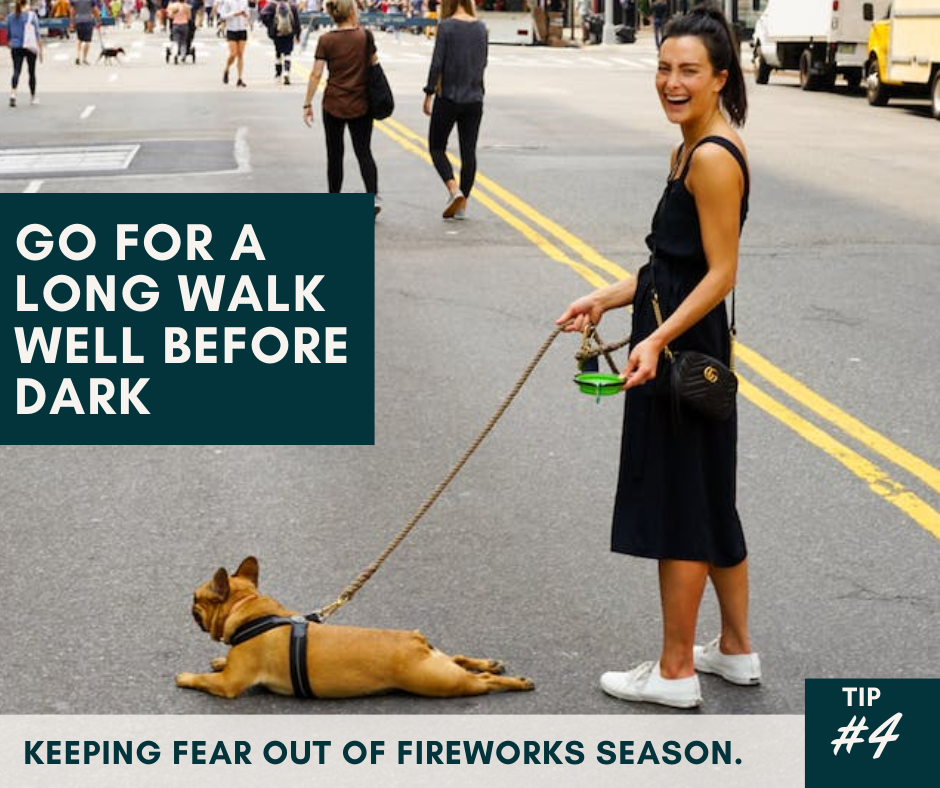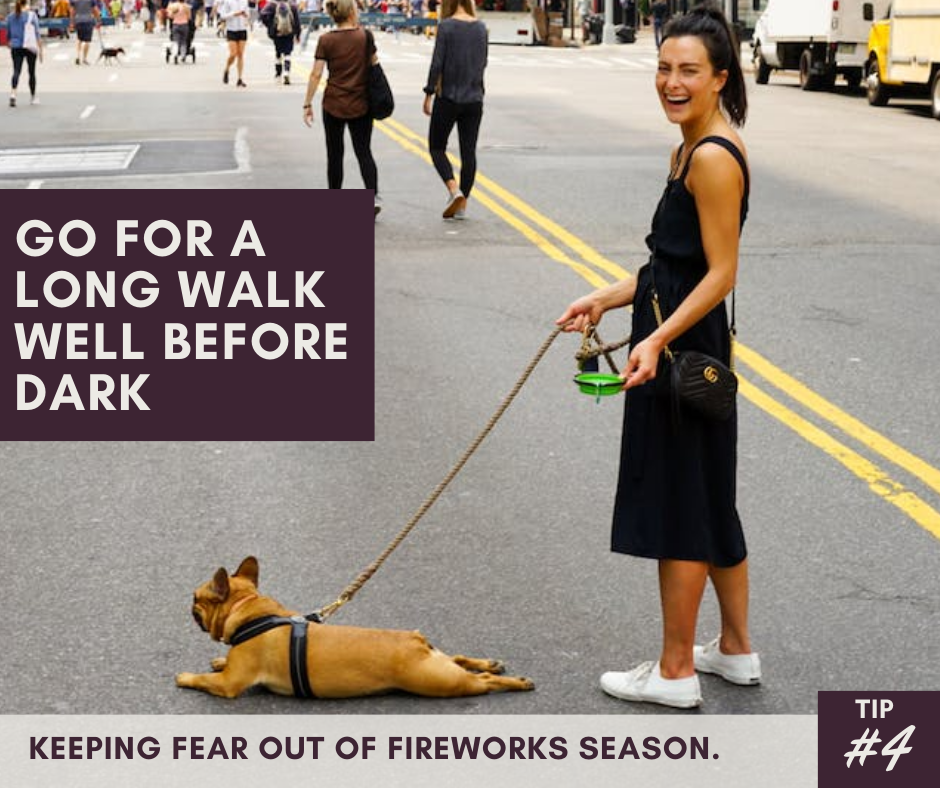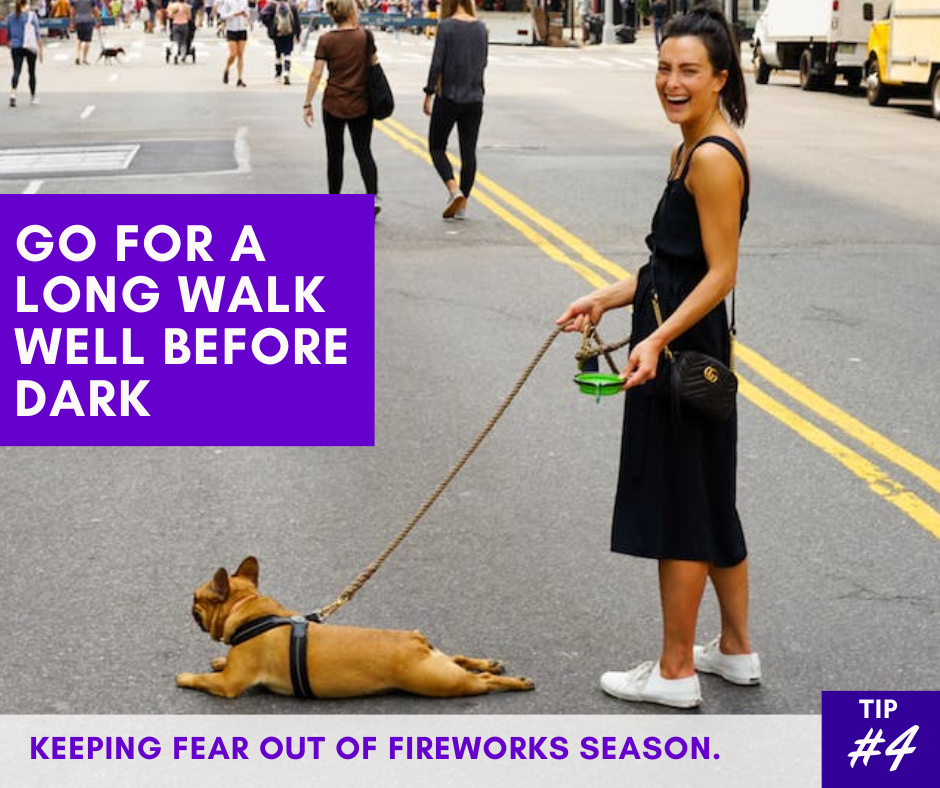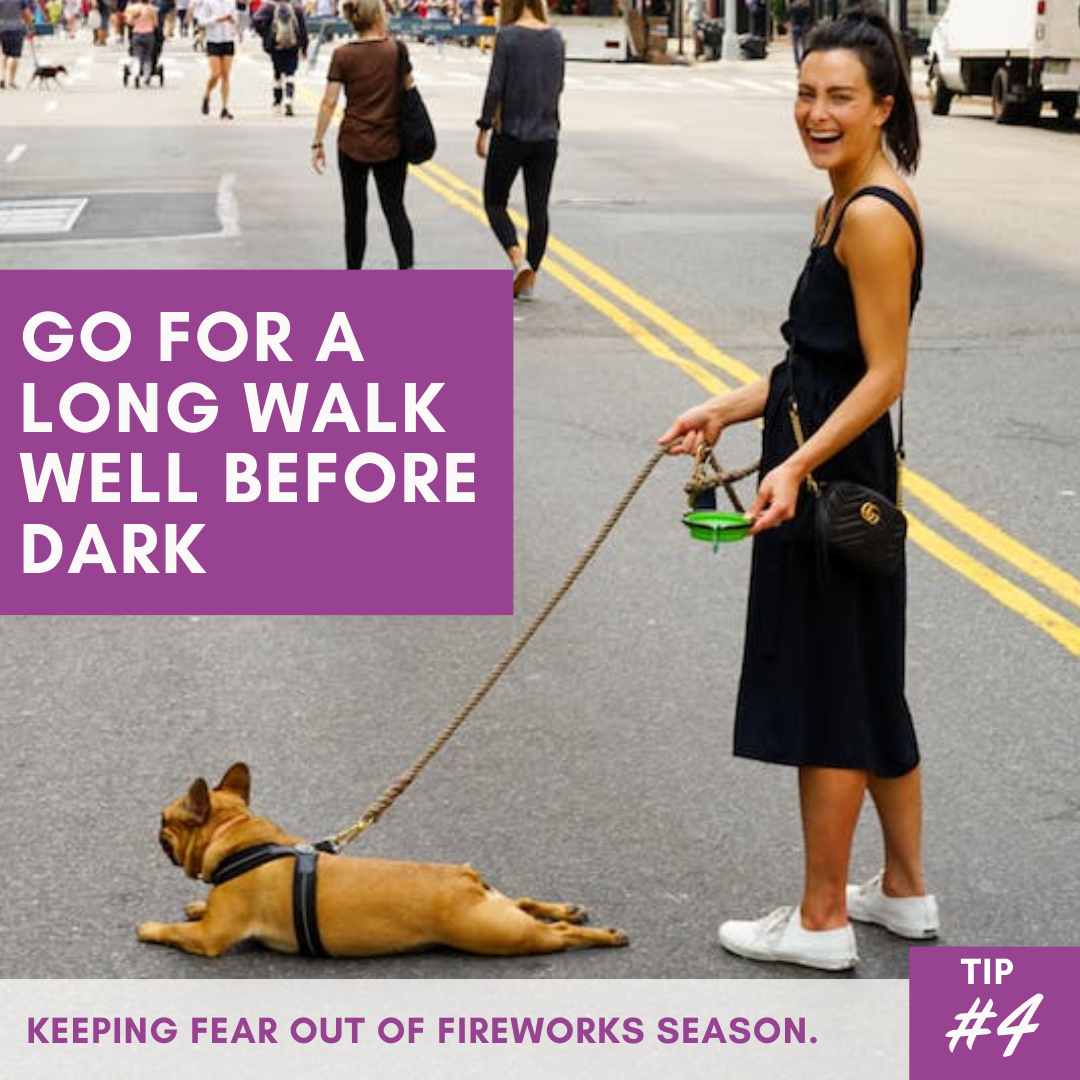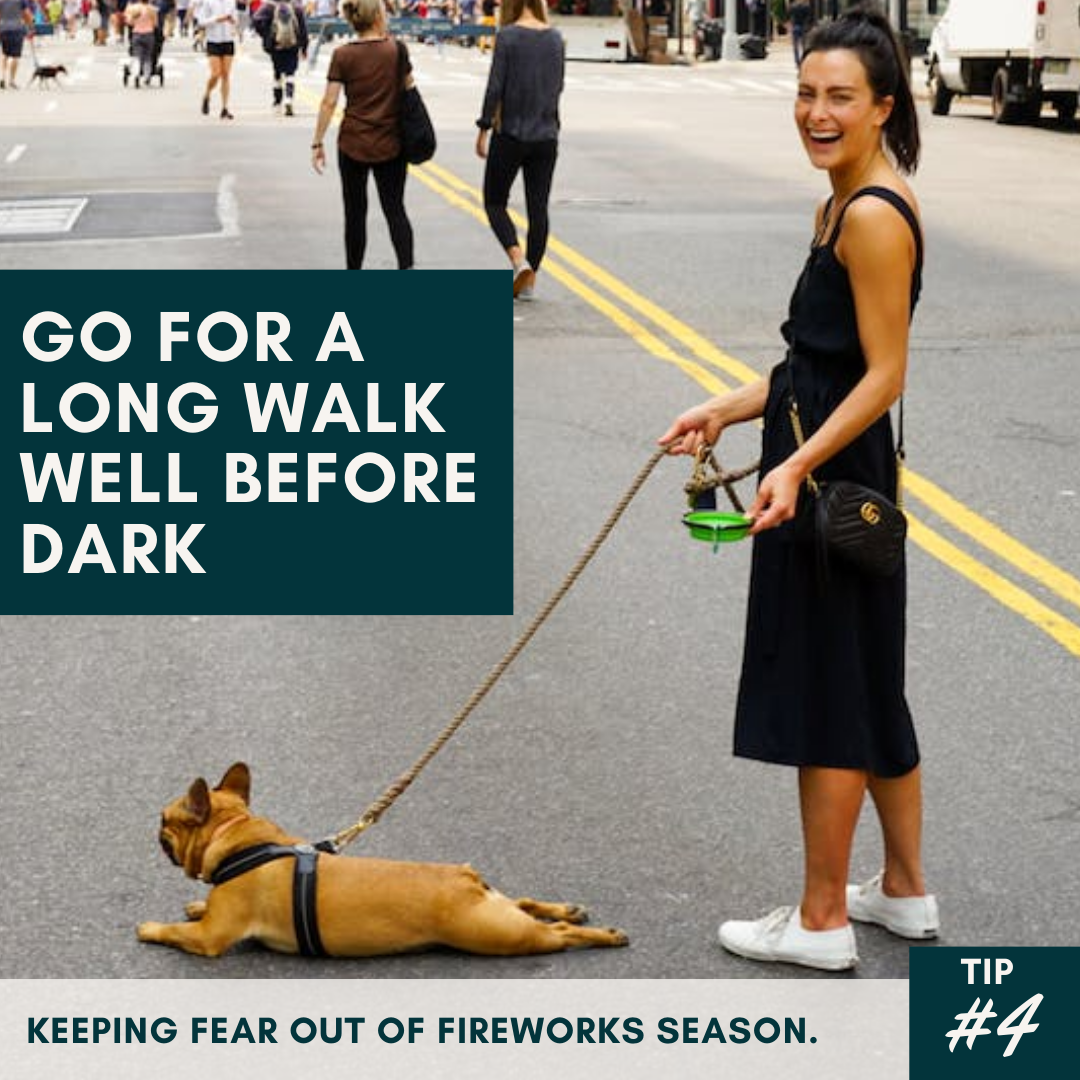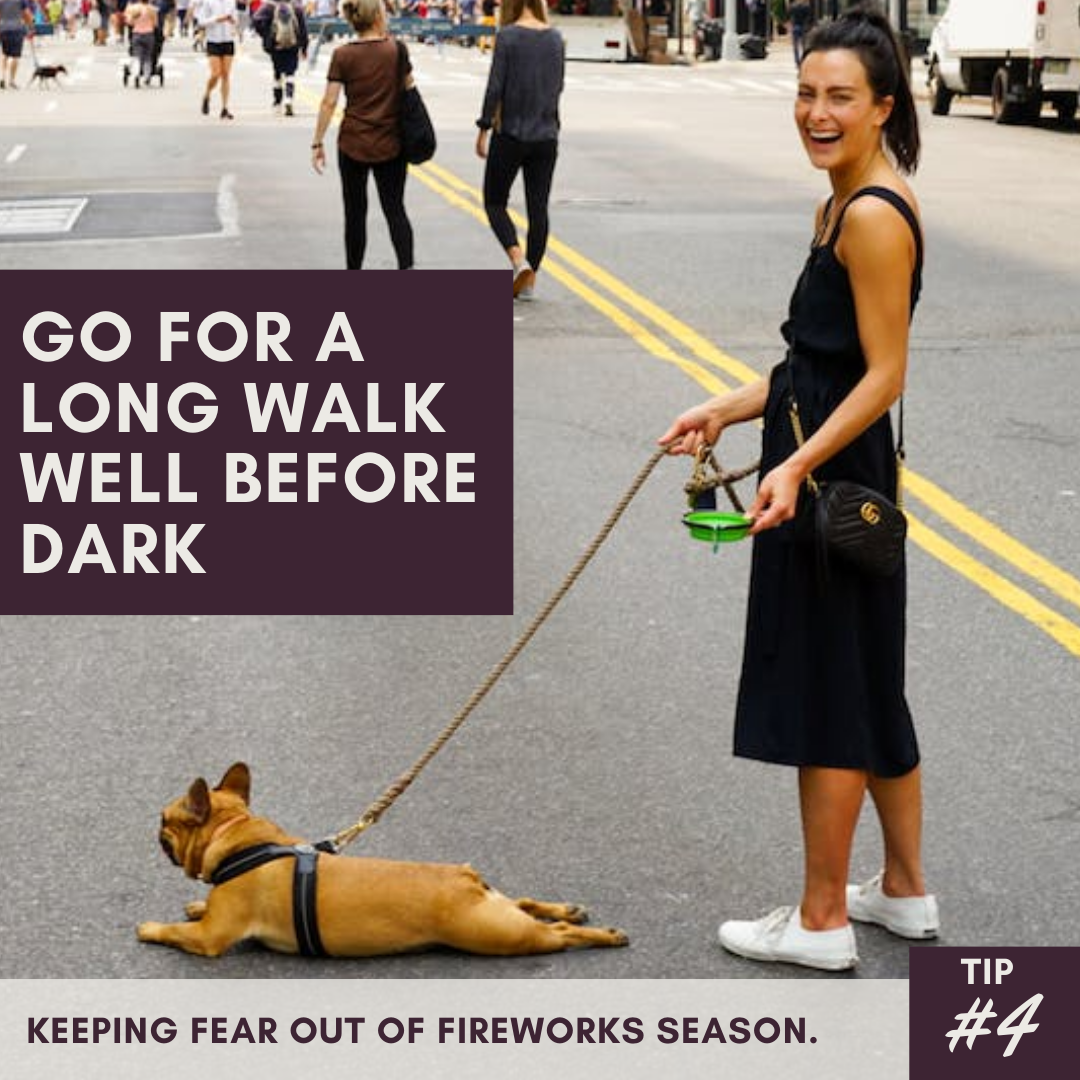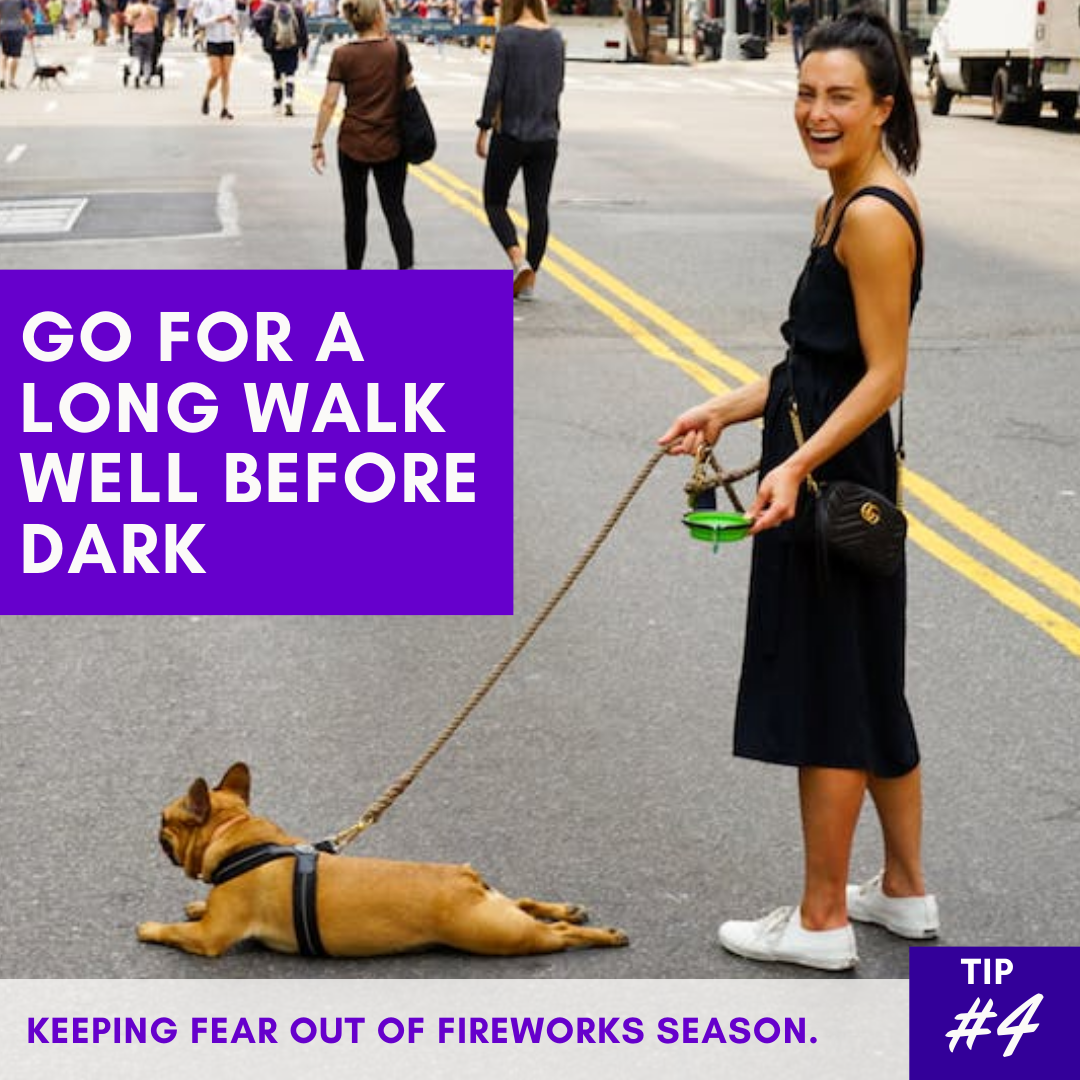 POST #5


TAKE THIS TEXT:
Does your dog freak at loud noises? Are you worried about firework season? I know it's hard not to be upset when you see your dog distressed, especially when you know they are safe. However, if you frantically console them, or make angry comments about inconsiderate neighbors, your distress or anger can strengthen your dog's belief that something is wrong. You can certainly sooth your dog, but do so in a calm, reassuring, and positive manner. When [YOUR DOG'S NAME] is upset, I like to [ADD YOUR FAVORITE SOOTHING EXERCISE, LIKE SCRITCHES BEHIND THE EARS, A TUMMY MASSAGE OR CUDDLES ON THE COUCH].


Instead, try gently distracting your dog. Turn those fireworks into background chatter by engaging in normal fun activities like playing with a toy, running through training exercises, or inviting your dog on the couch for a movie night. [HAVE OTHER SUGGESTIONS OR PERSONAL ACTIVITIES YOU LIKE TO USE TO DISTRACT YOUR DOG? ADD A SENTENCE HERE]. But don't pull your dog out from a safe space they have chosen and force your dog to play if they would rather hide.

TAKE THESE GRAPHICS: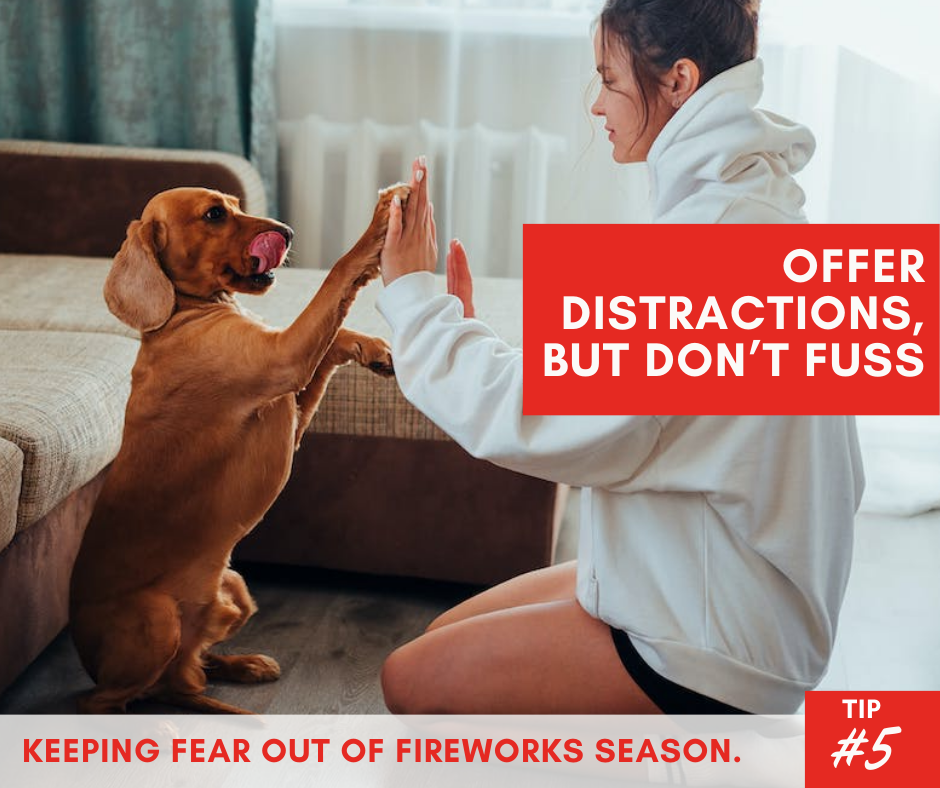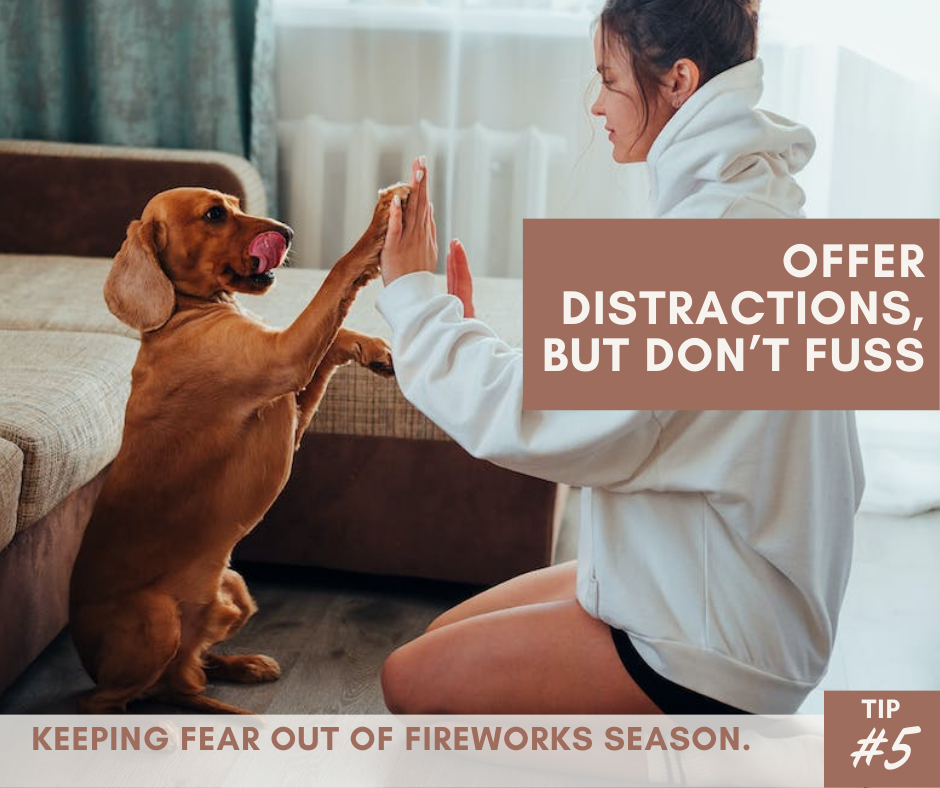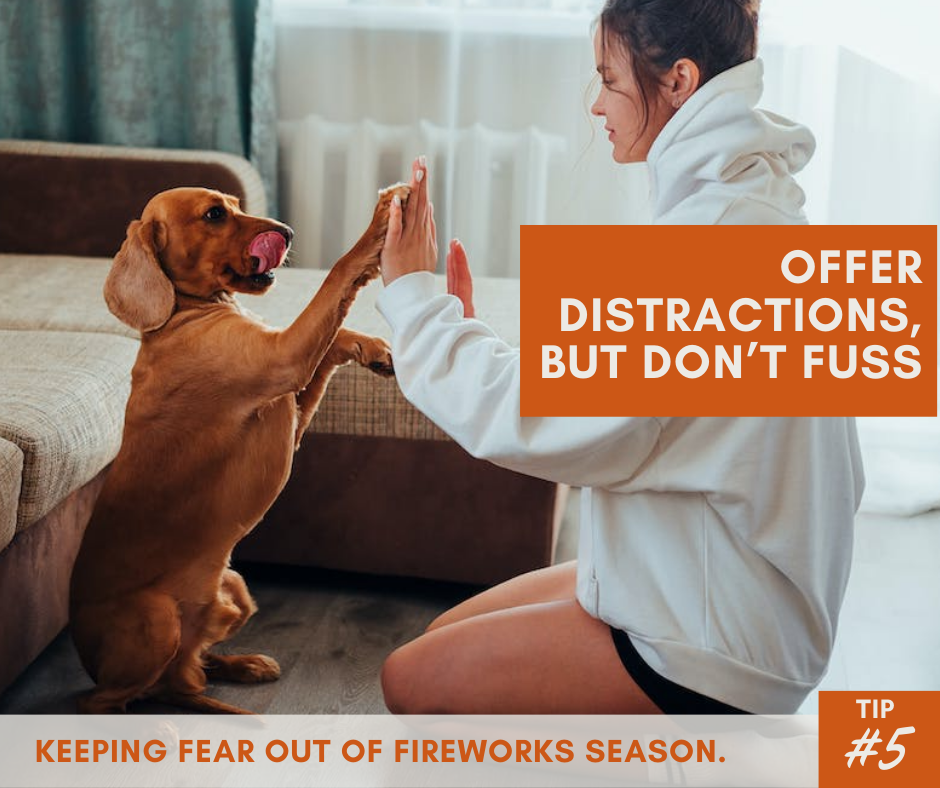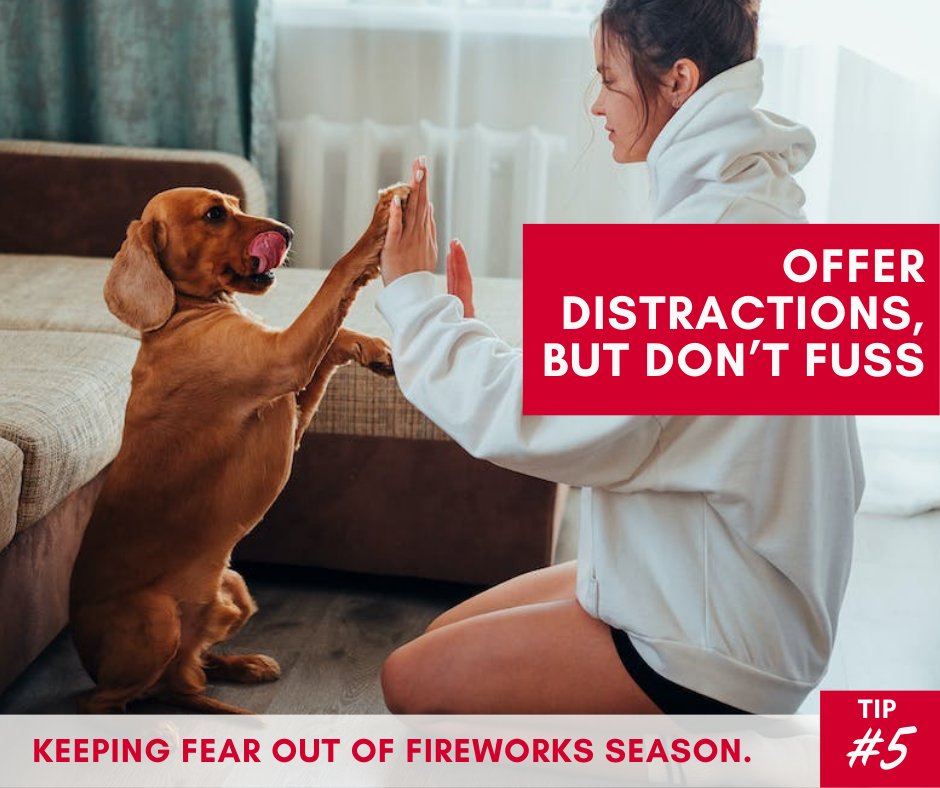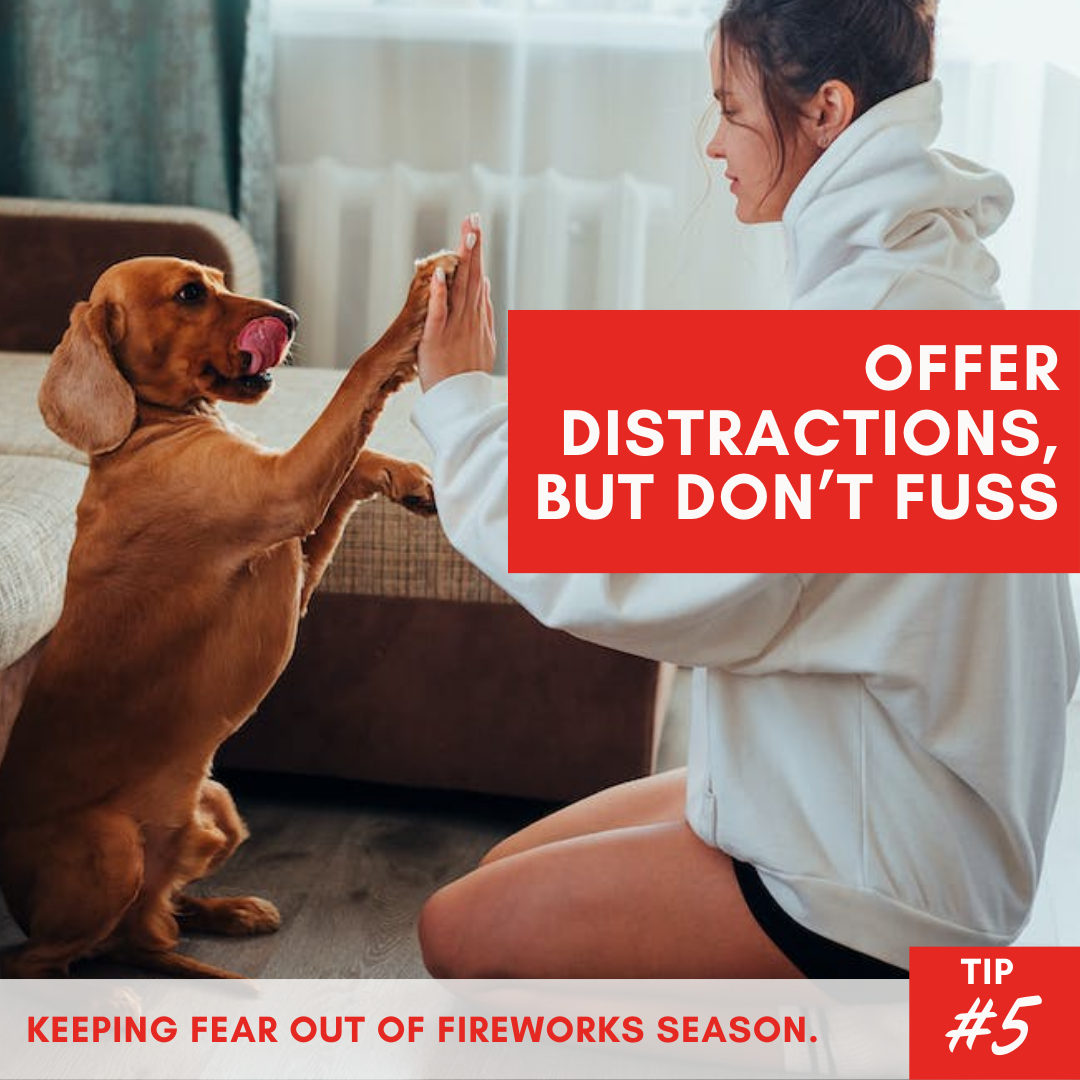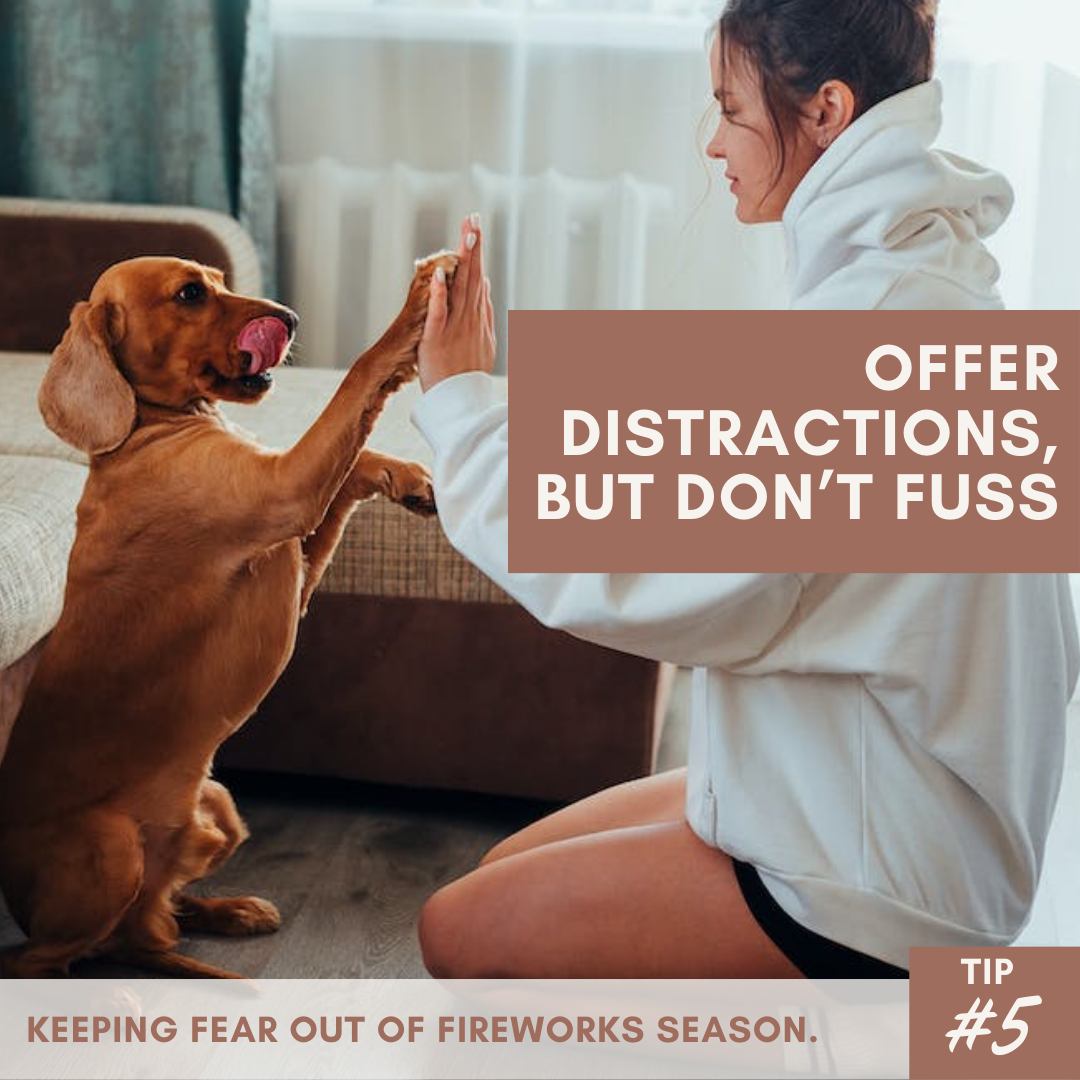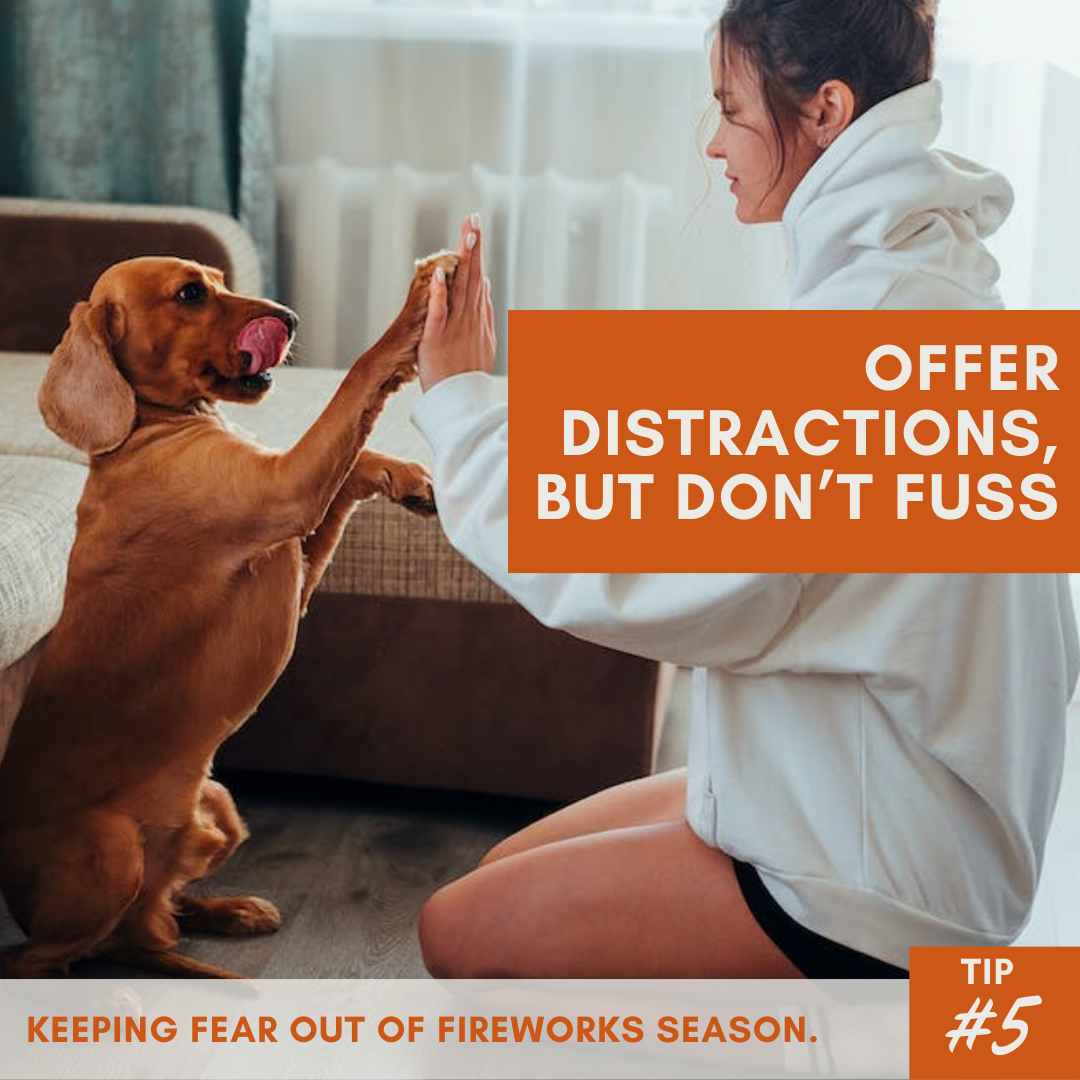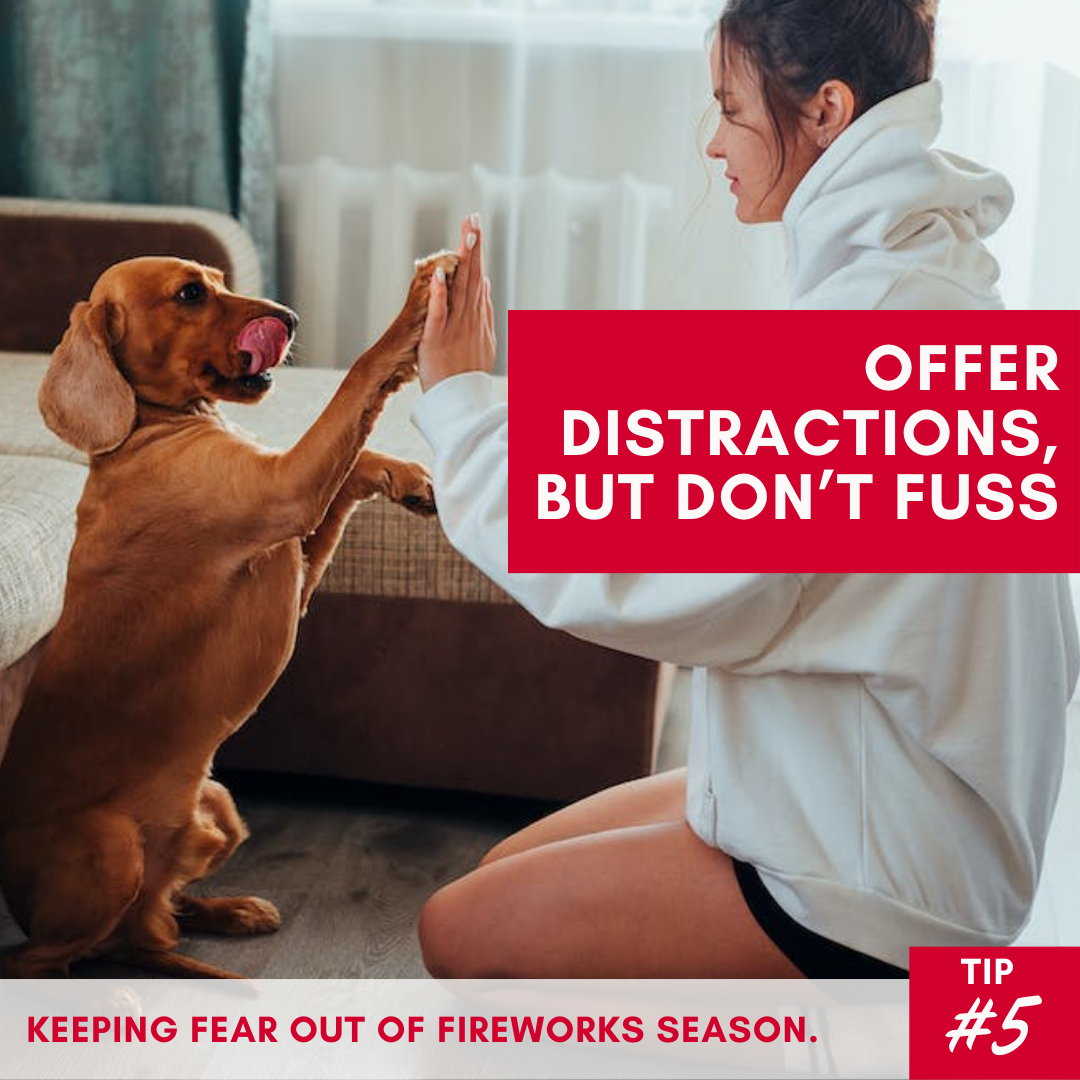 POST #6
TAKE THIS TEXT:
Is your dog's quality of life suffering whenever they hear fireworks, or are they so panicked they could injure themselves, or you, while trying to escape? Dog trainers, dog behaviorists, veterinarians, and veterinary behaviorists can offer a range of options from counter-conditioning to medication.
[IF YOUR TARGET AUDIENCE IS LOCAL, YOU CAN ADD YOUR SUGGESTION FOR A LOCAL DOG BEHAVIORIST OR VETERINARY BEHAVIORIST IF YOU HAVE ONE. IF YOU PREFER NOT TO MAKE A SUGGESTIONS OR YOUR AUDIENCE IS NATIONAL, ADD A LINK TO YOUR NATIONAL ONLINE RESOURCE TO LOCATE A VETERINARY BEHAVIORIST. Some options include: US and CANADA:
dacvb.org/search/custom.asp?id=4709
or UK:
rspca.org.uk/adviceandwelfare/pets/general/findabehaviourist
]

TAKE THESE GRAPHICS: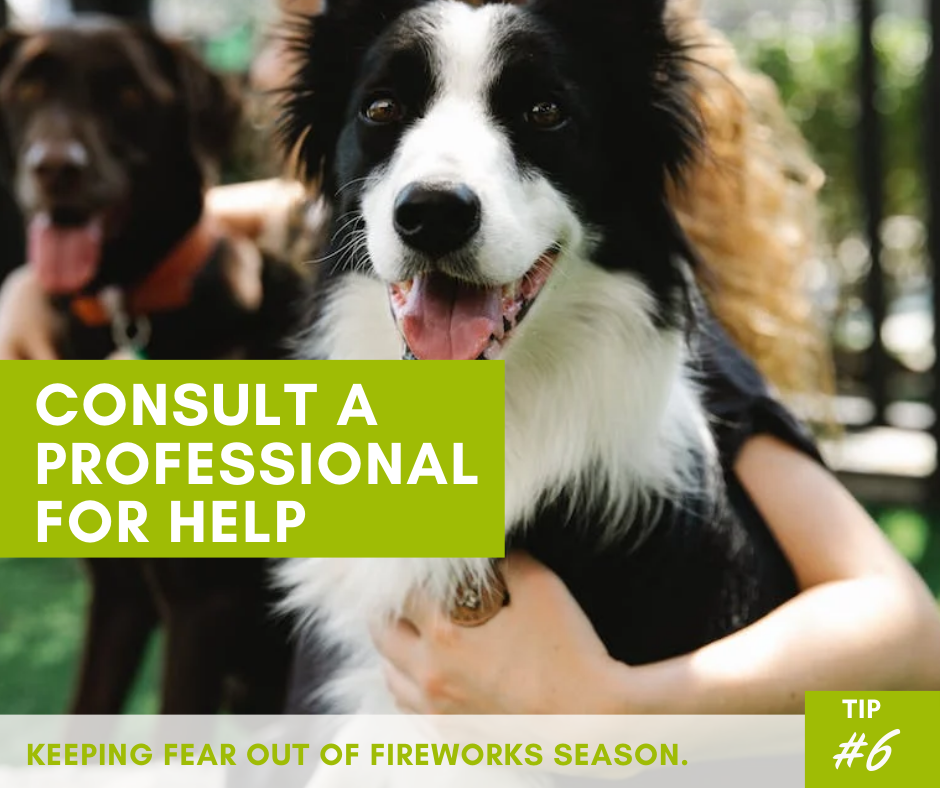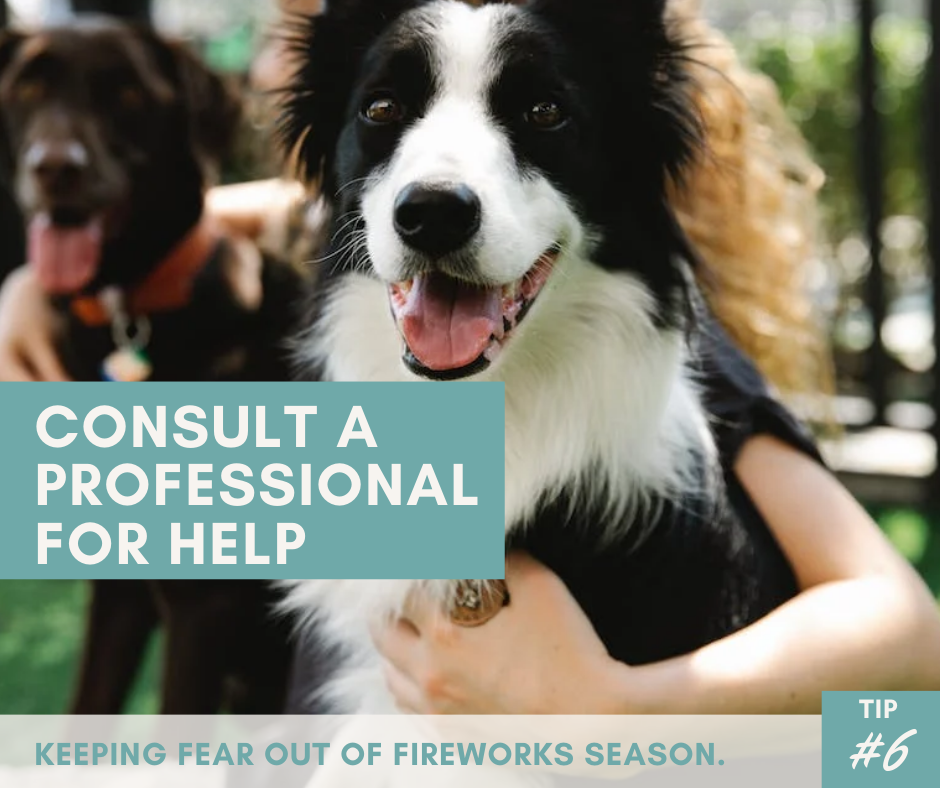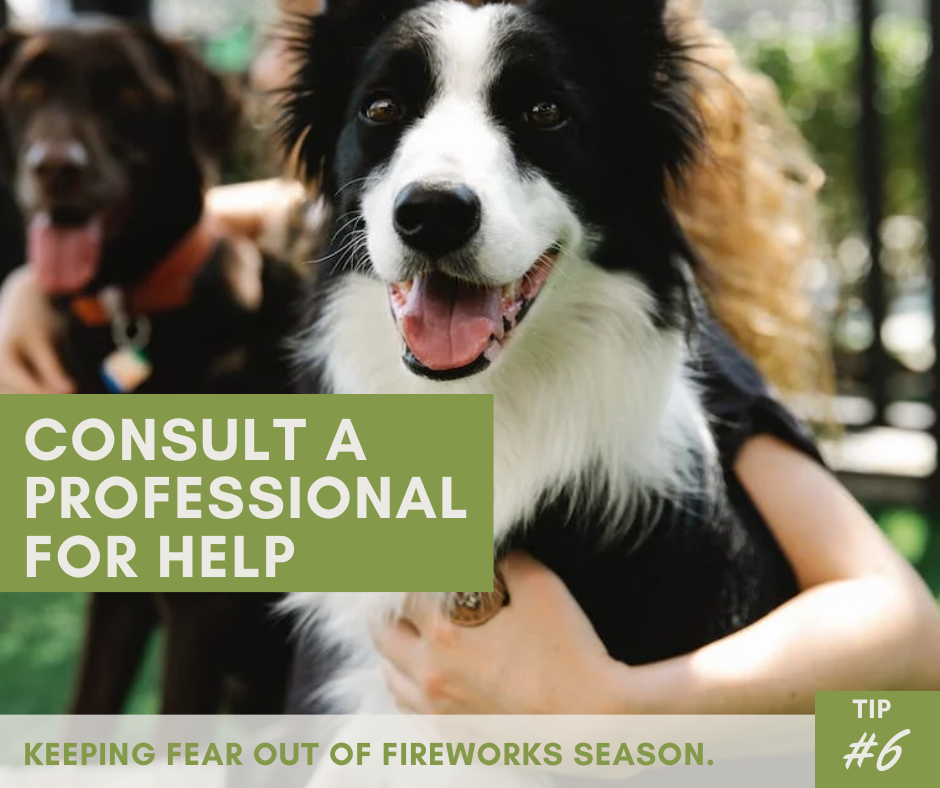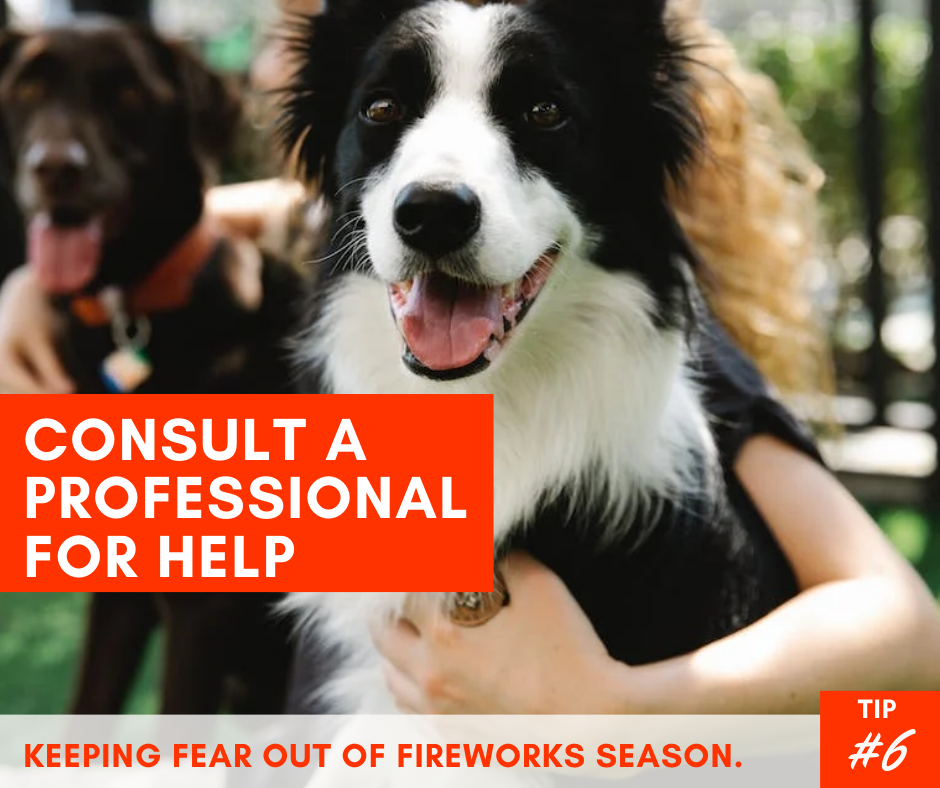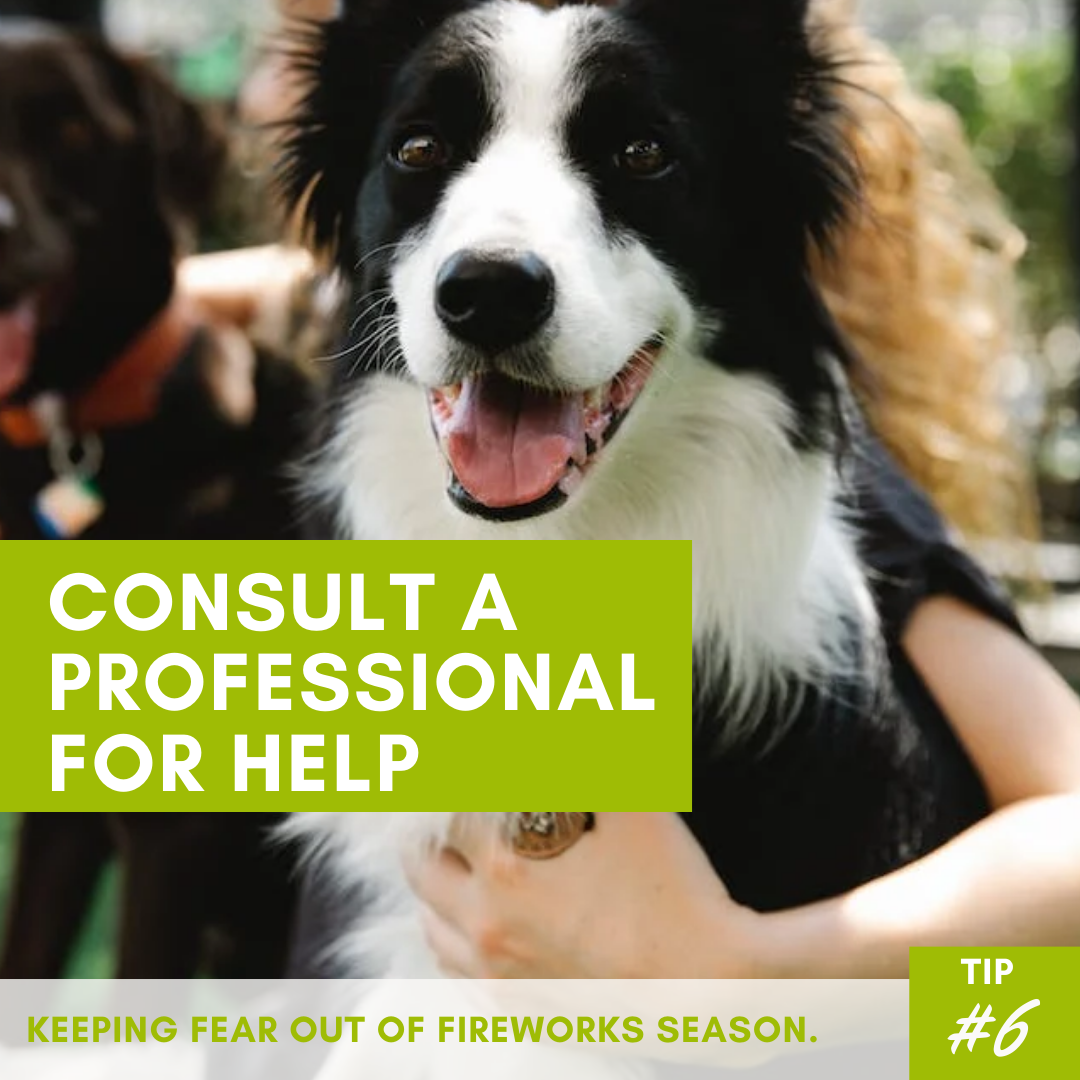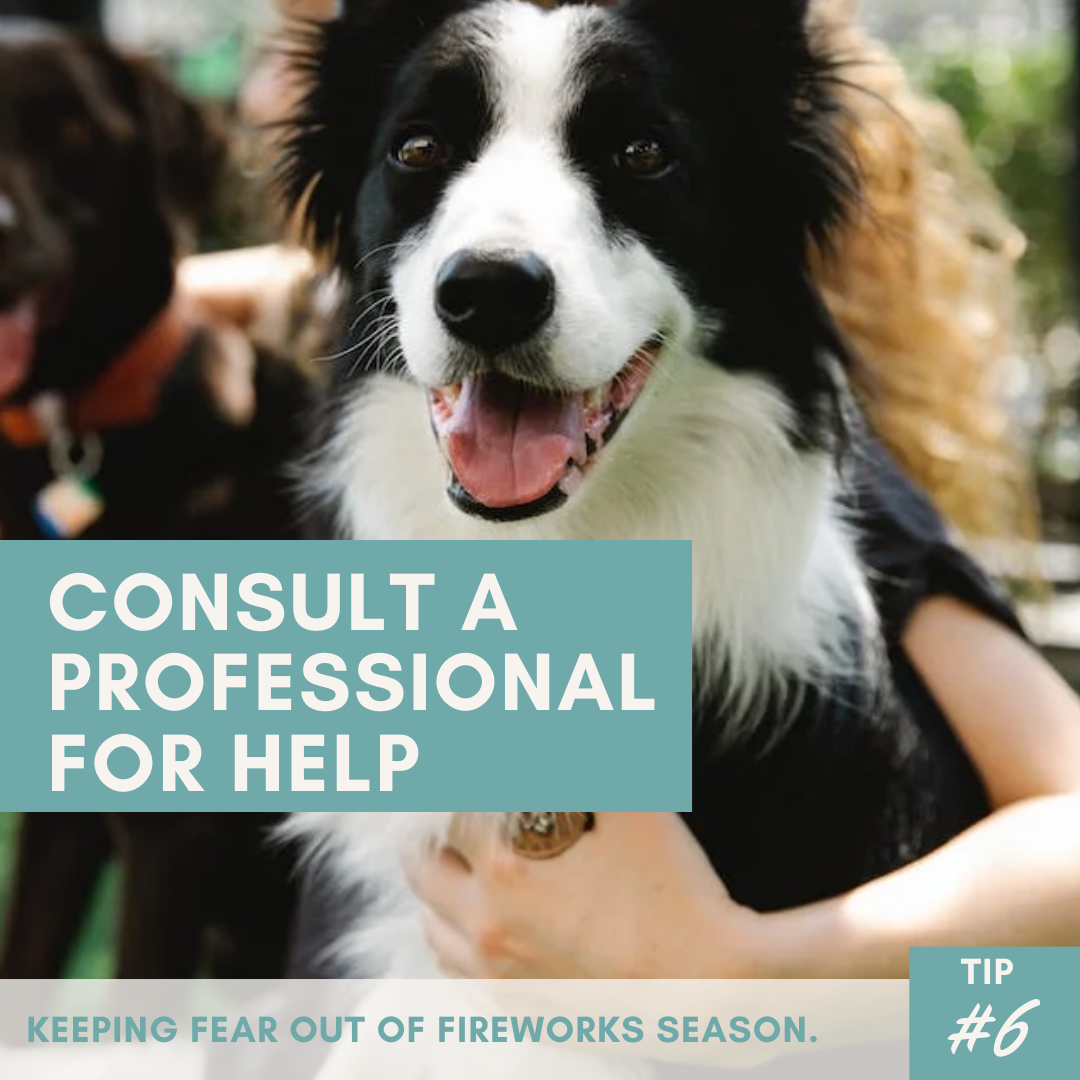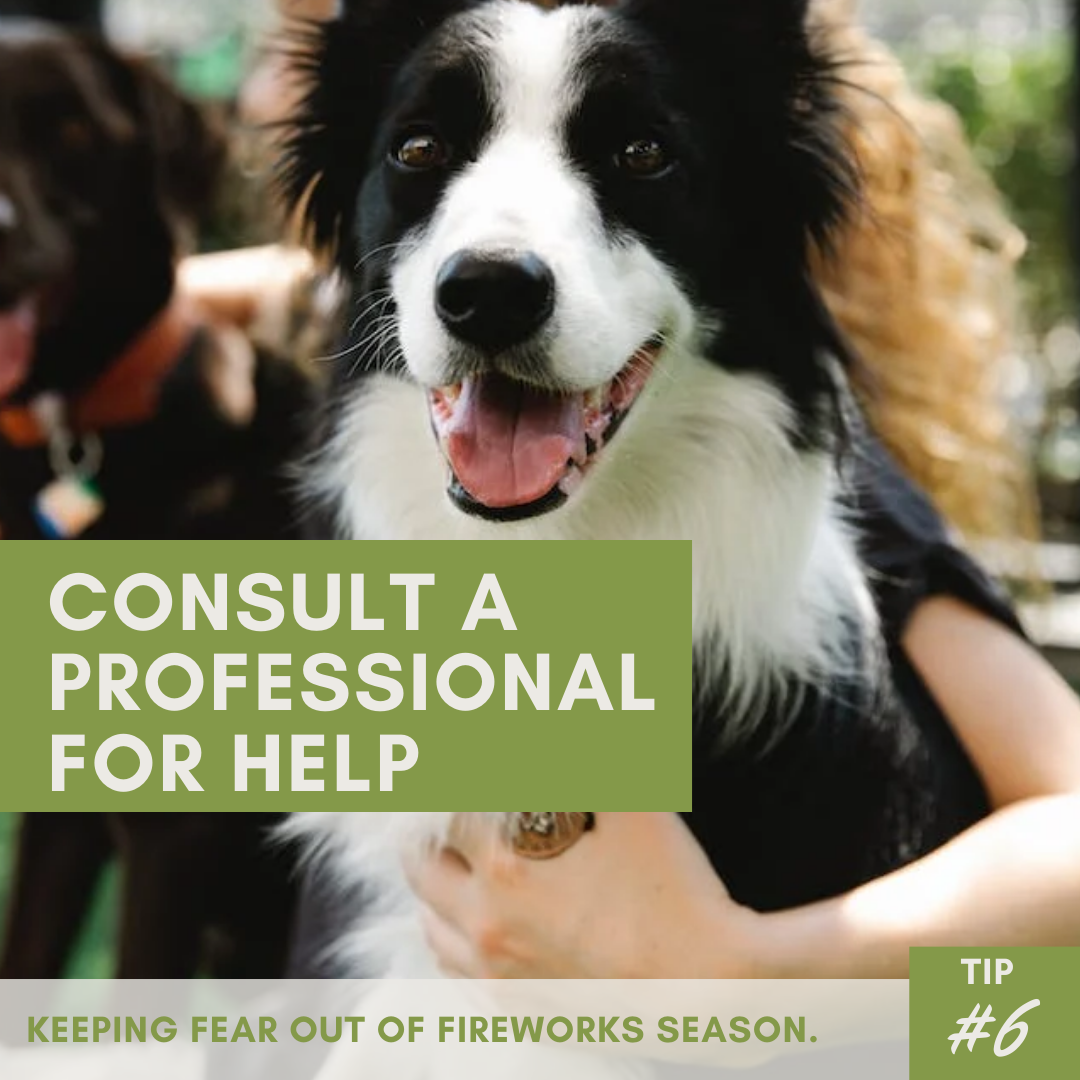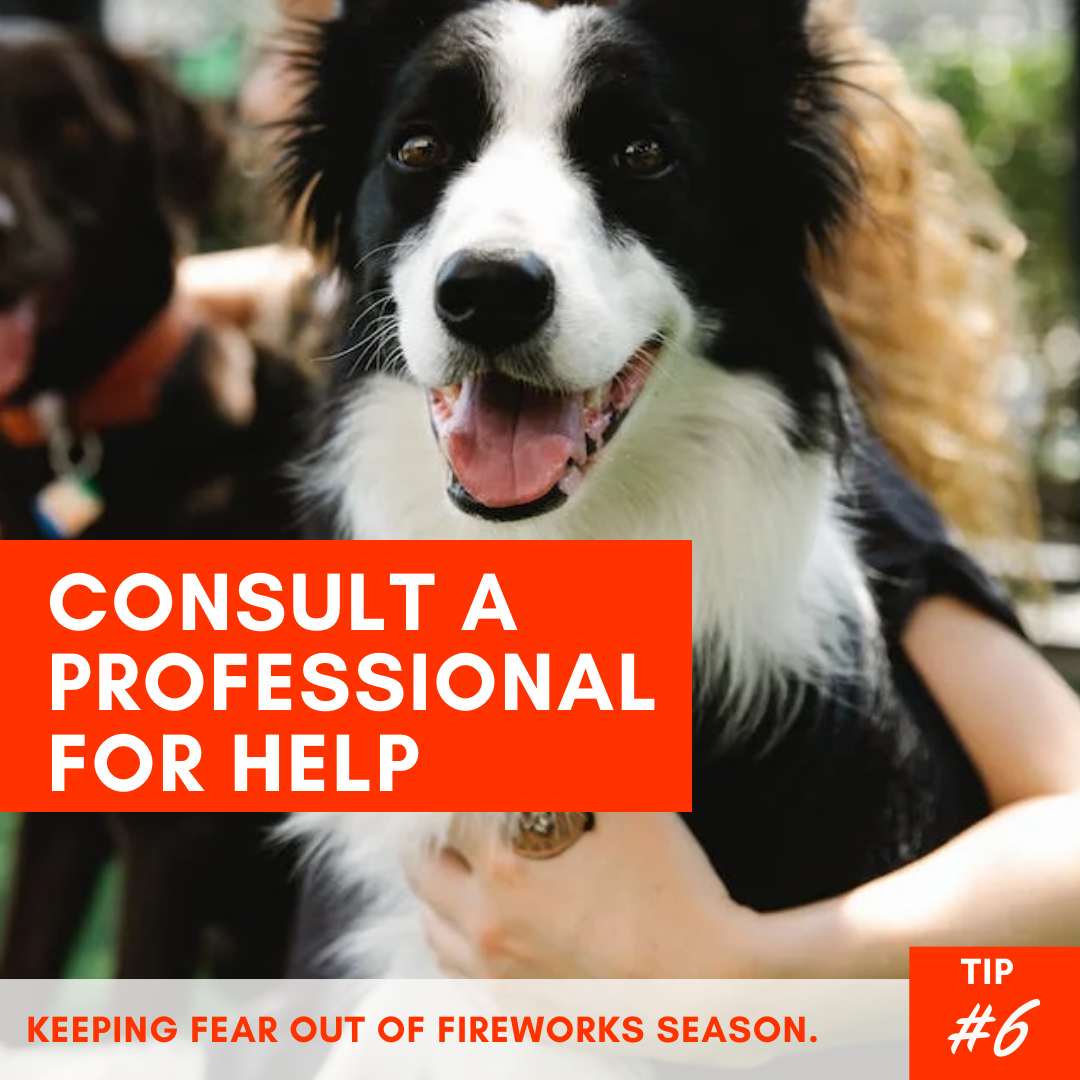 These done for you Social Media posts are available to members prior to June 2023 only.